7-5 noon, news from the Steering Committee for epidemic prevention Covid-19 Sam Son City, Thanh Hoa province said the day when receiving information in Thanh Hoa city that there were cases of Covid-19 out of the community, Sam Son City quickly organized to trace related people.
Up to noon this afternoon, Sam Son City has identified 35 cases F1, 176 cases related to this disease F2.
House N10 in Dong Phat apartment building – where Mr. T.'s family lives has been blocked
In Nga Son district, the health sector has also tracked 53 F1 cases, 254 F2 cases and 206 F3 cases. In Thanh Hoa city, 11 cases of F1 and dozens of F2 were also traced.
Thus, only F1 and F2 cases in 3 provinces have more than 500 people who have close contact, related to driving for the Chinese expert team.
According to the Center for Disease Control in Thanh Hoa province, this unit has now tested the first time for about 70 F1, of which 3 people (wife and 2 children of patient 3091), all are negative.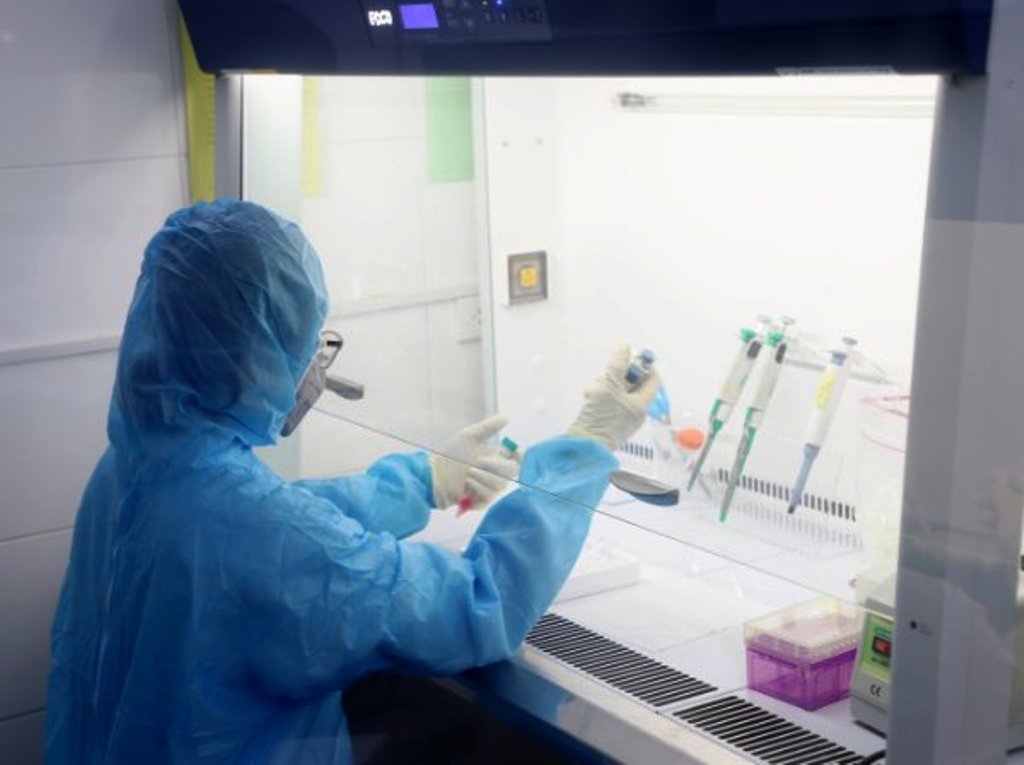 Test results for SARS-CoV-2 of his wife and 2 children of Mr. T. for the first time were both negative. Illustration
As Newspaper Workers informed that, from April 23 to 28, Mr. T. met with 5 people in the Chinese expert team in Yen Bai province. Specifically, on April 23, Mr. T. received 5 Chinese experts at Nhu Nguyet 2 hotel, Yen Bai province (when these people ran out of isolation according to regulations) and brought them to Vinatop company, Luong Cau village. , Luong Loi commune, Binh Xuyen district, Vinh Phuc province. Mr. T. moved from private car to Bao Yen hotel (Nghia Lo town, Yen Bai province).
From March 24 to April 28, Mr. T. brought the expert team to move some places such as Bao Yen Hotel; to Nam Vai village, Gia Hoi commune, Van Chan district, Yen Bai. On the evening of April 28, the patient moved from Vinh Phuc province to Thanh Hoa province at 1 o'clock on April 29.
On the morning of April 29, this driver went to drink coffee at a restaurant on Le Hoan Street (Ngoc Trao ward, Thanh Hoa city). In the afternoon of the same day, we went with two children to Nga An commune (Nga Son district, Thanh Hoa province) to meet relatives and have contact with many people.
On April 30, the patient brought her 2 children back to her home in Dong Ve ward, Thanh Hoa city. On May 1, the health sector received information that the Chinese expert team was infected with Covid-19, so Mr. T. became F1 and was put in isolation at Thanh Hoa Lung Hospital, at the same time taking samples for the first test. negative for SARS-CoV-2. On May 6, taking a second sample, it was found positive for SARS-CoV-2.