On the evening of June 24, Mr. Doan Tan Buu – Vice Chairman of Dong Thap Provincial People's Committee, Standing Deputy Head of the Provincial Steering Committee for Covid-19 Prevention and Control – said that he had held an urgent meeting with relevant sectors and localities on the 1 suspected case of Covid-19 is being treated at Sa Dec General Hospital (Sa Dec City) and 1 case at the isolation area of ​​the dormitory of Dong Thap University, Cao Lanh City.
Accordingly, the suspected case of Covid-19 at Sa Dec General Hospital is a patient being treated at the internal medicine department from June 10 with symptoms of an abscess in the shoulder. On June 23, the patient showed signs of fever and fatigue. On the morning of June 24, the patient was taken for a rapid antigen test, the result was positive.
Through tracing, among the people who raised the suspected case, there were people from Ho Chi Minh City and Tien Giang. Currently, Sa Dec General Hospital is coordinating with the Provincial Center for Disease Control (CDC) for PCR testing.
Sa Dec Hospital implemented a 7-day blockade, starting from 9pm on June 24 (Photo: Internet)
Mr. Doan Tan Buu said that the province will apply a 7-day blockade measure for Sa Dec General Hospital, 14 days for the internal medicine department (where there are suspected cases), starting from 9pm on June 24. During this time, specialized forces carried out testing, screening and tracing related cases, especially for patients, relatives and medical staff at the hospital.
For the suspected case of Covid-19 being isolated in concentrated isolation at the dormitory of Dong Thap University is F1 of Covid-19 patients in Ho Chi Minh City.
On June 24, the CDC of Kien Giang province said it had traced 58 F1, 229 F2 and 212 F3 related to Covid-19 cases.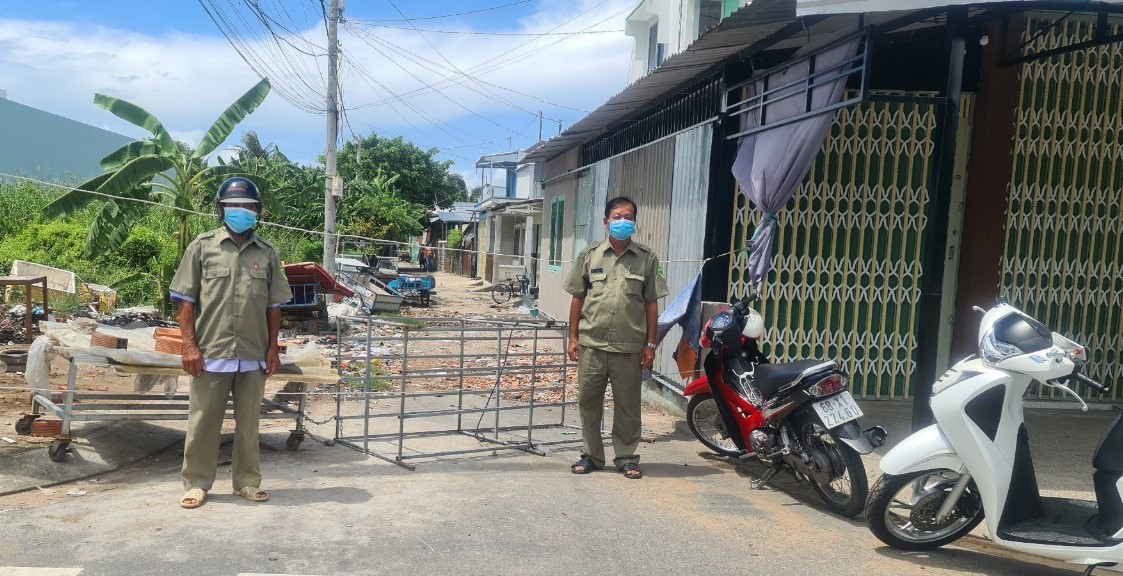 The alley leading to the house of 4 Covid-19 patients has been blocked
Meanwhile, Rach Gia City People's Committee has decided to suspend business for 2 coffee shops and 1 bottle shop because Covid-19 patients used to come here. At the same time, blockade of Quarter 2 in Vinh Thong ward and alley 673 connected to Lo Lien Huong street after discovering a family here had 4 people with Covid-19.
Mr. Lam Minh Thanh, Chairman of the People's Committee of Kien Giang province, requested functional units to focus fiercely on tracing work in Rach Gia city. Thereby, taking samples and testing cases related to infected cases to promptly localize and stamp out the epidemic. High-risk F1 cases must be placed in concentrated isolation in a separate area to avoid cross-infection.
Temporarily suspending the operation of restaurants in Rach Gia city for 5 days, from 12:00 on June 24. Temporarily suspend the issuance of citizen identification until further notice.