MV 'Don't cry' – Source: Chillies
* What did the Chillies team say when the music was criticized?
The Chillies group just released the MV Do not Cry. Some viewers commented that the MV is beautiful, but the song is quite a color and fussy about the listener.
Chillies 'new product belongs to the alternative rock genre, the style that has set the spirit of Chillies' music ever since.
With lyrics bearing the narrative nature like cooing in love, Do not Cry is a song that encourages young people to free their minds from pessimistic thoughts.
Talking about the new composition that was not well commented, Tran Duy Khang – the main vocalist and songwriter of the group – said:
"I want to say thank you so much for sympathy or sincere suggestions. Maybe this stage of Chillies music has certain changes in composition as well as style of mixing, and not everyone. It will also match your taste.
I also don't expect everyone to like all the Chillies products because that's not possible. If you can't feel it yet, just hope in the near future you will be able to share the same frequency to enjoy the music together ".
Chillies Team Members – FBNV
In 2020, the Chillies group joined Warner Music Group (WMG) – one of the three largest record companies in the world by 2020, managing big names such as Ed Sheeran, Bruno Mars, Dua Lipa, Cardi B … This group is also considered an interesting phenomenon of the music industry during the past time with many well-received products.

* The Face runner-up Mai Ngo is determined to be a rapper
Not only known as models, actors; runner-up The Face Mai Ngo is also known to the audience as a promising rapper.
At the end of 2020, Mai Ngo surprised her by showing off her impressive and attractive rap style in the MV Guess.
Mai Ngo's rapping ability in the MV 'Doan Xem' – Source: Mai Ngo
Although she has faced many mixed opinions, even negative about her rapping ability, Mai Ngo is determined to pursue rapping, wanting to become a professional rapper.
Therefore, Mai Ngo is quietly preparing new products that are carefully invested, showing her determination to become a rapper. This comeback has not been "revealed" by Mai Ngo much.
* Song Joong Ki: 'Chinese food in the movie is an unintended incident'
Actor Song Joong Ki apologizes for the movie Vincenzo on TVN appeared bibimbap is a trademark of China.
The reason is that over the past time, netizens of the two countries have had a cultural conflict when a Chinese dish resembling Korean kimchi received an international certificate.
Therefore, Korean audiences are very sensitive to the appearance of food products from China on this country's television.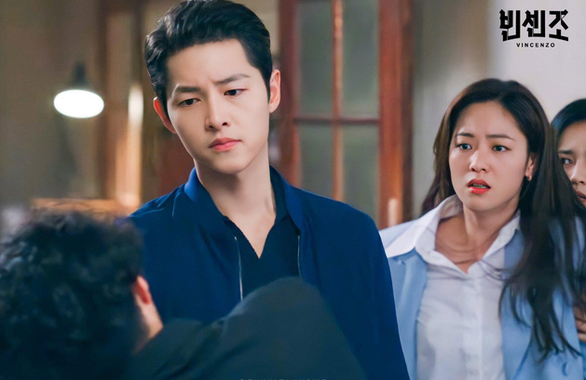 Song Joong Ki apologizes to the public for unwanted Chinese food promotion
As the main actor of the film VincenzoSong Joong Ki apologizes for the incident that disappointed many in Korea. He said an ad for Chinese food appeared in the movie was an unintended incident.
Before that, movie Joseon Exorcist also received criticism for advertising Chinese cuisine. Right after that, the movie was permanently cut off even though it only played 2 episodes.
* Running and waiting for only 8 members 'single closing'
Formation Running Man Vietnam – Run and wait Season 2 after many "teasing" was revealed almost completely with 8 members. They are Truong Giang, Ninh Duong Lan Ngoc, Karik, Ngo Kien Huy, Jun Pham, Truong The Vinh, Lien Binh Phat and Thuy Ngan.
Thus, Tran Thanh and BB Tran will not be present in this season 2.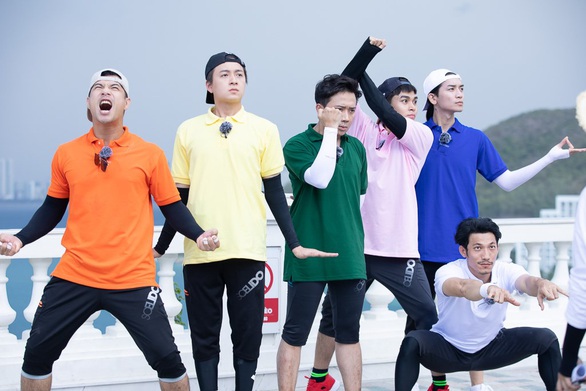 Tran Thanh and BB Tran said goodbye to 'Run and wait' season 2 – Photo: BTC
Let's run and wait Season 2 has its first recording session, scheduled to air in July 2021 on channel HTV7.
.