* 'Big sister' in the MV 'Aura', different from the long humble image ?!
My Tam has just released the MV Halo, paving the way for liveshow Tri sound will take place on April 25. This product is a gift to "tri tri", who have accompanied "brown hair" throughout his career.
My Tam integrates the covers of previously released albums into each scene in this product.
My Tam's image in the MV – Photo: FBNV
The MV builds a strong image of My Tam. At the end of the MV, My Tam appeared with the crown, standing on a glorious podium in a splendid, elaborate outfit different from the usual image before.
MV 'Hao quang' – Source: MY TAM
Composer Khac Hung also has a part of the lyrics that seem to assert My Tam's position and artistic ego in the music industry:
"Do you see me in aura / Do you see me timeless / Do you see me shining brightly / You see me in a bright aura". However, Khac Hung's lyrics were commented by the majority of listeners as dry, somewhat cliché.
For a long time, My Tam has always been an artist with a humble and amiable attitude towards everyone and especially to the audience. Halo is a rare song with lyrics as a confirmation of My Tam's position in the music industry.
* Dan Truong, Hien Thuc, Nguyen Phi Hung sing on the occasion of Hung Vuong's death anniversary
The art program to celebrate the death of Hung Vuong 2021 with the theme "The song of Lac Viet" will take place on the evening of April 21 (March 10 of the lunar calendar) at the Hung Kings memorial area, the historical-cultural park. ethnic group, HCMC.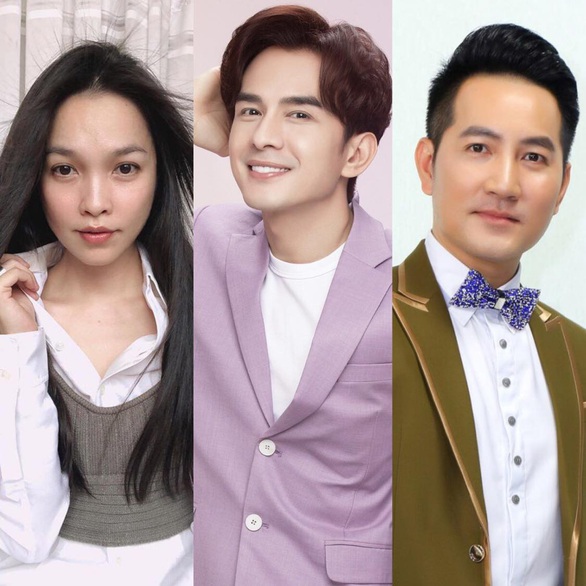 Singer Hien Thuc, Dan Truong, Nguyen Phi Hung – Photo: FBNV
The program is staged with songs praising the history of building and defending the country of his father, bringing to the history of Vietnam through many forms such as music, concert, folk musical instruments, neoclassical …
Singers Dan Truong, Hien Thuc, Nguyen Phi Hung, Quoc Dai, Trung Quang … will participate in the performance, free of charge to the people. There are also many other activities like texhibition of red ao dai with the theme "Colorful", folk art performance "Golden tray dance" …
* Director Nhat Trung Nhac Nha Phuong lacks professionalism?
On the afternoon of April 18, director Nhat Trung spoke on his personal page about controversy around movies 1990.
Specifically, he accused one of the three main actors of the film to have a star attitude, not cooperating, not posting promotional information and not attending film promotional events while the other two actors still enthusiastically support. .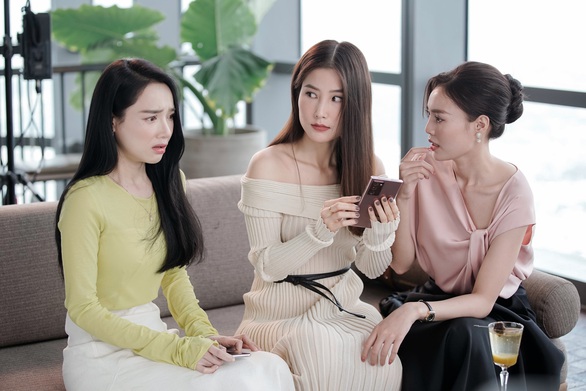 Actors Nha Phuong, Diem My, Ninh Duong Lan Ngoc in the movie '1990' – Photo: ĐPCC
In the post, director Nhat Trung expressed his frustration about the actor's way of working: "There are any main actors who do not schedule the film premiere in Hanoi, and if the film debut in Saigon, the press only attended until 19h45. So why stay in the audience and greet the press afterward?
Is there any lead actor for a single cinetour date schedule? How to go one day? Which theater? No schedule for press interviews, no fan exchange schedules, no schedule for exchanges of movie programs, even though all these are in contracts and pre-announced.
'1990' belongs to the genre of comedy, family love and officially debuted on April 21 – Source: NSX
The three main actors of 1990 including Nha Phuong, Lan Ngoc, Diem My. In recent days, both Lan Ngoc and Diem My have posted promotional information for the film on a regular basis, only Nha Phuong is quite quiet. I don't know what specific "star" criticism of the director is about.
* Accompanied by poetry of Xuan Quynh – Luu Quang Vu through 'Will it be'
On the morning of April 18, at L'Espace French Institute (Hanoi), Se will brings a space full of nostalgia and fondness for poets Xuan Quynh and Luu Quang Vu.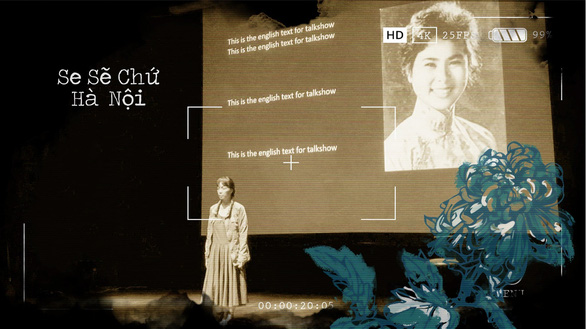 This year's poetry week 'Se will be' takes place in Hanoi, Hai Phong, Hoi An and Ho Chi Minh City from April 12 to 19 – Photo: FBNV
The program has the participation of singer My Linh, People's Artist Le Khanh, actor Chieu Xuan, director Nguyen Thuoc, literary critic Pham Xuan Nguyen, writer Tran Thi Truong, writer Truong Quy, musician Le Tam The golden couple in the art village of Lan Huong – Do Ky.
At the event, mAn unpublished document about Xuan Quynh and mAn unpublished poem by Luu Quang Vu will be revealed.
On April 19, Se will will continue to take place at Hanoi National University, promising to bring poems to souls who love poetry.
.