Sun dance group and Mai Trang dance group opened the program with the dance performance 'Legend of Au Lac' – Photo: PHUONG NAM
With topics Song Lac VietThis year, the art program to celebrate Hung Vuong's death anniversary was magnificent investment, modern sound, giving audience special performances.
The program is jointly implemented by Ho Chi Minh City Music and Light Music Center and Le Dai Nam Saigon Joint Stock Company. Song Lac Viet includes three chapters: Singing from the roots, Singing in the homeland, Singing in the young city.
Content of songs praising the history of building and defending the country of his father through the ages, Vietnamese historical songs, love of his homeland through many modes of performance from music and dance to harmony folk musical instruments, neo-ancient …
Dance group Mai Trang, dance group ABC and group Giao Thoi made the audience "full of eyes and satisfied" when opening the program with the performance. Remember the ancestral land with us (Truong Quang Luc) and Thank you, Hung Vuong (Hoai An).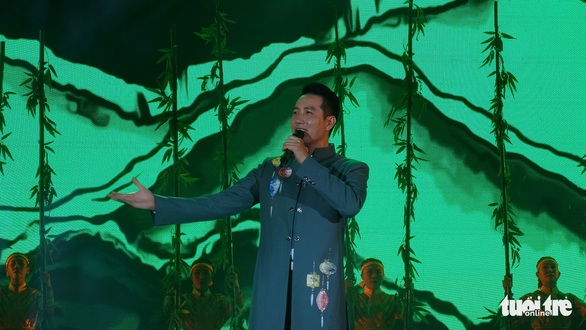 Nguyen Phi Hung performed the song 'Legendary Southern Country', composed by himself – Photo: PHUONG NAM
Nguyen Phi Hung, Phi Nhung, Quoc Dai, and Cao Cong Nghia performed familiar songs that have made a name for themselves. In particular, singer Phi Nhung brings a new antiquity of love Love to the ancestral land (Minh Ngoc) through her sweet and inspiring singing style, making the audience clap her hands and cheer endlessly.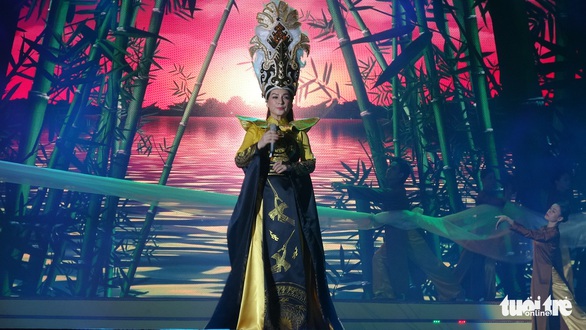 Phi Nhung also dedicates the audience to the song 'Lullaby of the mother' by musician Kim Tuan – Photo: PHUONG NAM
Singer Hien Thuc is touched mother's diary (Nguyen Van Chung) touched the emotions of many audience members.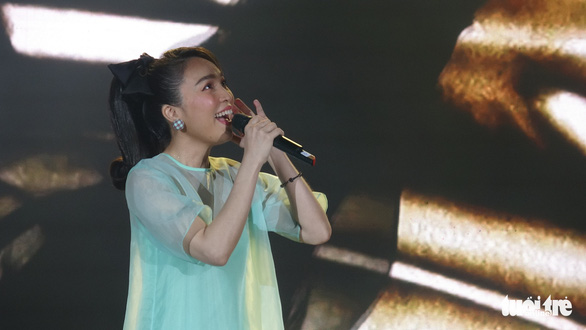 Hien Thuc brought to the program 2 songs 'Mother's Diary' and 'Country's soul' – Photo: PHUONG NAM
Ho Tuan Phuc and Pham Dong Dieu Ly changed the atmosphere of the program with exciting songs that were recently composed, including: Hello Ho Chi Minh City (Duong Khac Linh), Hello city (Chau Dang Khoa) and Together we light up (Thanh Bui).
Singer Dan Truong appeared to delight the audience with the hit song Lac Hong lineage (Le Quang). In addition, he also gave the audience a song that, according to him, is difficult to sing: Donate the hat of the poem (Tran Phan).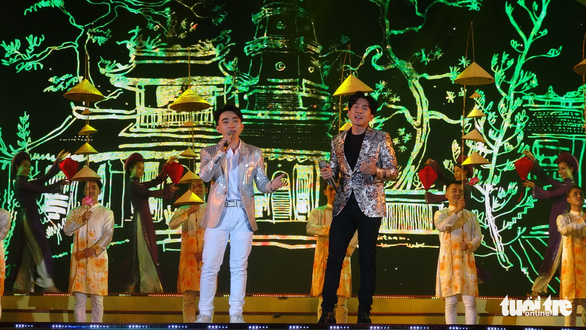 Trung Quang and Dan Truong appeared, making the stage even hotter. – Photo: PHUONG NAM
Closing a special art program, Dan Truong and Trung Quang have a duet I love Vietnam too much (composed by Pham The My).
.