Both the audio and MV of The Thai are released exclusively on NhacCuaTui
Posture is a new composition by musician Huynh Van with a new, catchy melody when mixing outstanding contemporary folk styles through mixing with many ethnic musical instruments and trendy rap.
As a passionate product, Huong Ly also spent billions of VND to make the MV for this song.
Posture This is the MV marking the first time that Huong Ly has cooperated with choreographer Quang Dang to show viewers beautiful ethnic dances.
The costumes are exclusively invested and designed according to the MV concept. Besides, the MV also has the appearance of Pham The Thinh from the show Great gentleman of war with hot scenes.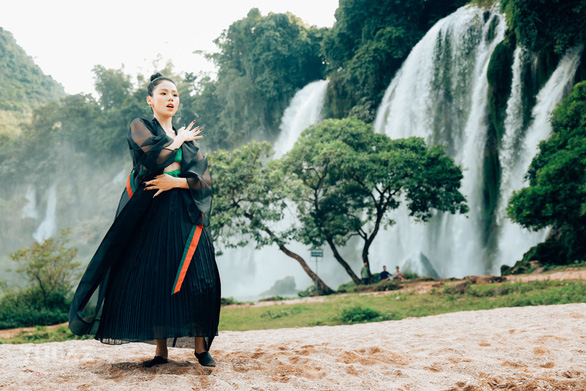 Huong Ly put a lot of effort into this product, from the music to the content, the MV context is a big investment
In MV Thế Thái, Hương Ly transforms into May – a beautiful girl with strange glittering eyes. From a young age, she was considered a demon possessed by the villagers, bringing bad luck, so everyone spurned and shunned her.
One day May saved Phong (Pham The Thinh) from death while he was being chased, the couple gradually developed feelings and fell in love with each other with beautiful moments, especially when May was chased by villagers, Phong was able to leave. Currently protecting, protecting her …
In addition to the script's content with many curious spiritual elements, the MV scene in Ban Gioc (Cao Bang) also helps the MV. Posture more engaging viewers.
T.TH.
.