From left to right: Quyen Linh, Phuong My Chi, Khac Minh, Karik
* Karik is controversial in the round of confrontation with Vietnamese Rap
Team Karik is the first team to enter the confrontation round in episode 7 Rap Viet aired on the evening of November 27. 9 contestants were divided into teams and eliminated: Shanhao – Seachains – Sidie, Gray – Killic, Freaky – 2Can, Mai Music – Coldzy.
As a result, Gray, Freaky, Coldzy and Seachains advanced, Shanhao transferred to Binz's team. Mai Nhac, 2Can, Sidie and Killic must step into the rescue ring. In the rescue competition, Karik chooses 2Can, Killic, Mai Nhac and saves Sidie.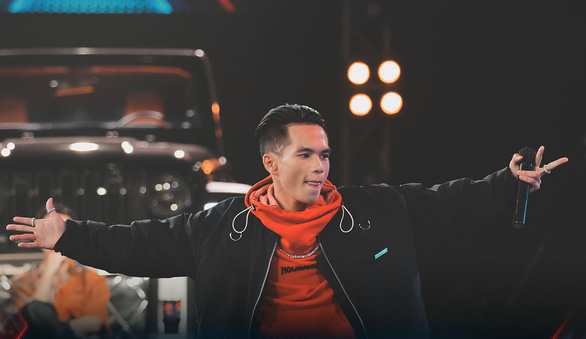 2Can's departure caused a lot of regrets
This decision caused a lot of controversy in the rap-loving audience. 2Can – a rapper with good freestyle skills in the underground world – is considered to have the most impressive performance.
Many people believe that Karik is biased towards Sidie because her performance did not impress the coaches and judges.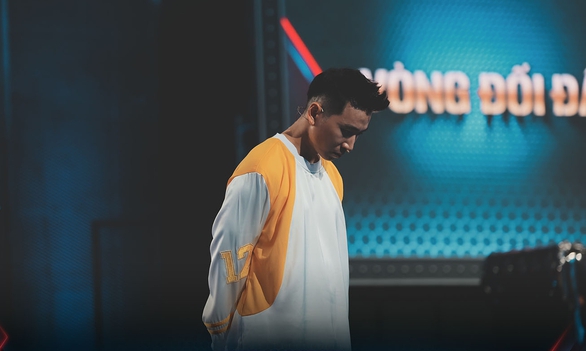 On many rap groups, Karik's decision is controversial
Karik himself admits: "I think this is someone people don't expect. I see you have the quality and the energy to do new things next and I think the audience is looking forward to that too."
Episode 8 Rap Vietnamese season 2 is the debut of Rhymastic, which will be broadcast at 8 pm on December 4.
* Khac Minh spent more than half a billion making MVs about the epidemic
After the victory at Shine double star, Khac Minh and his duet friend Tran Vu released MV Sunset in your hair with a cost of more than half a billion.
In this MV, Tran Vu is the music producer, while Khac Minh is the vocalist, producer and male lead of the MV directed by Pham Nguyen Bao Hoang. The song of the same name was composed by Ly Duong Dat, mixed and sung in the style of pop-somi classic (semi-classical pop).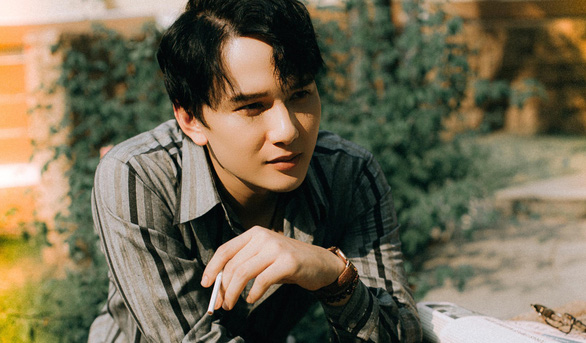 MV Sunset in your hair Set in the post-apocalyptic future due to the raging epidemic. However, this terrible disease comes from insects around the world, not COVID-19 as we are actually facing.
Khac Minh shared: "I have cherished this idea since before the epidemic appeared. After I finished writing the script, I started to implement the MV, when the epidemic began to thrive, so the post-production part encountered many difficulties. After many months of trying, the MV was also completed in the best way."
* Quyen Linh burst into tears when she mentioned the pain of COVID-19
Episode 1 Sing for tomorrow will air on the evening of November 28 on channel HTV7 with the participation of singer Cam Ly, musician Vu Quoc Viet, Quynh Hoa as judge, Quyen Linh as MC. The program is a place to sing the hearts of frontline soldiers against the epidemic, spreading positive messages to the community.
Dang Thi Nhu Y (35 years old) – currently a director of an agricultural product import and export company in Ho Chi Minh City – had emotional shares at the program. During the recent epidemic, Nhu Y participated as a volunteer to take care of patient F0 at Trung Vuong Hospital.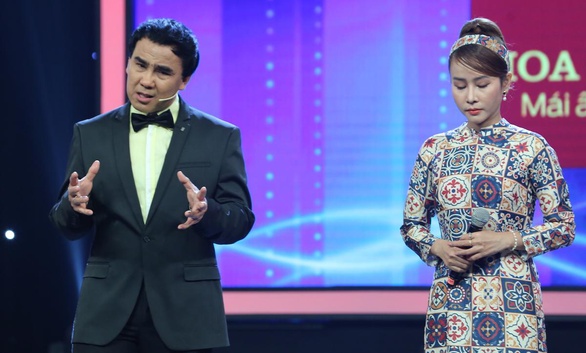 The show will broadcast episode 1 at 19:30 on November 28 on channel HTV7
Here, she tried very hard to take care of every inch from meals to daily activities for a statue artist who was being treated in a serious hospital room.
The times she talked and understood each other's lives, made her love this patient even more. One day, she went to visit her uncle as usual and found that the hospital bed was empty, and he passed away at 4 am.
MC Quyen Linh emotionally shared with Nhu Y that in the past pandemic, there were many frontline people watching sick people die in their arms, then suddenly he stopped and burst into tears, speechless.
After a while, he shared: "When it comes to that pandemic, it is still an obsession because we are the front lines. I know Quynh Hoa, Cam Ly, Vu Quoc Viet and many people will never forget those images."
* Phuong My Chi combines bolero with lofi
Long-fading Bolero is Phuong My Chi's new music project for the audience who always love and support her. The product includes 4 famous bolero songs remixed completely with lofi style.
The newly released opening song is Virgin soul (music: Trinh Lam Ngan; poetry: Nguyen Binh). The remaining three songs will be released at 9 pm every Saturday, including: Oddball (4-12), Sorrow at the inn (11-12), Foggy city (18-12).
'Virgin soul' through Phuong My Chi's singing – Source: Phuong My Chi
The fact that the 18-year-old girl boldly experimented with combining bolero music with lofi material received the audience's attention. Many comments praise Phuong My Chi because this creativity will contribute to bringing bolero to more young people.
"That's why it's called a bolero refresh. Just updated the current music quality but without losing the quality of the bolero. A lot of singers are trying to renew the bolero, but this time it is Phuong My Chi that is the most successful and reasonable "- commented an audience.
.