From left to right: Le Bong, Cong Ly, Soobin, Khanh Thy – Photo: Facebook
* Justice returns to acting
People's Artist Cong Ly has gradually recovered and can go back to acting. Recently, director Vu Truong Khoa said that he will play the role of Giang's father (La Thanh Huyen) in the family love-themed movie called Ex-husband, ex-wife, ex-lover.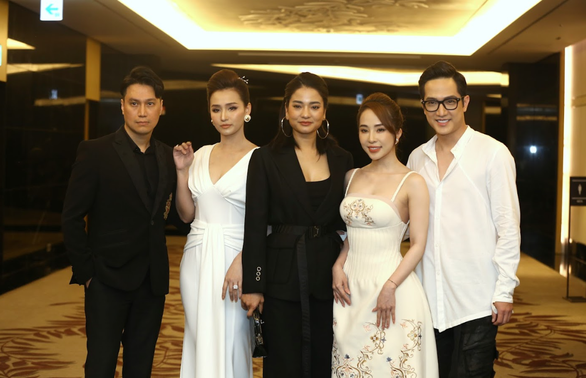 The main cast of the movie "Ex-husband, ex-wife, ex-lover" – Photo: Provided by the film crew
The film is currently in the process of being filmed and broadcast. This is a project that marks the return to the screen of Justice after 7 months of being hospitalized for treatment due to a fall at her own home.
Cong Ly's family said that now his health is more stable and can return to work, but the intensity of work may change depending on the situation.
* Khanh Thi – Phan Hien is about to get married
After winning high marks at the 31st SEA Games, a wedding is what Phan Hien wants to do for Khanh Thi after many years of living together. Recently, the two posted a moment together to choose a wedding dress.
Pictures of Phan Hien and Khanh Thy going to choose a wedding dress together – Photo: Fanpage Phan Hien
Phan Hien wrote: "The day you please me, I'm fluttering every night. I hope to hold you in peace at this moment."
The post quickly reached more than 9,000 likes and hundreds of comments congratulating the couple. Currently, the two are together preparing for the upcoming wedding and will soon announce specific information.
* Amee topped many music charts
Twenty-two It's a song from the album Colors (Hua Kim Tuyen) performed by Amee, took first place on iTunes, Apple Music, Spotify Vietnam platforms.
MV alone is holding the 2nd position on YouTube's trending category with more than 1.6 million views and more than 41,000 likes.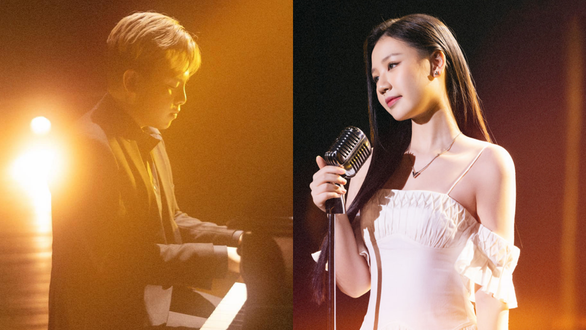 This is also a musical gift from musician Hua Kim Tuyen to Amee when the singer turned 22 years old – Photo: Character provided
At the same time, the album Colors also rose to the top of the album chart of Apple Music Vietnam. Not only successful in the digital music market, the physical version of the album Colors sold out quickly after 24 hours of opening.
* Binz, Soobin watching fashion show in Thailand with Park Bo Gum
On the evening of June 1, rapper Binz and singer Soobin attended the Louis Vuitton fashion show in Bangkok (Thailand) as special guests.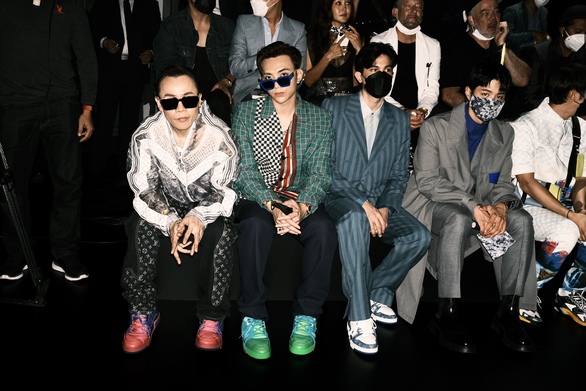 The picture of Binz, Soobin sitting in the front row with Korean actor Park Bo Gum, Thai actor Sunny Suwanmethanont quickly caused a stir among domestic netizens – Photo: Character provided
This is the last collection of the late creative director Virgil Abloh called Louis Vuitton Men's Fall-Winter 2022. On the morning of June 2, Soobin's image on the red carpet was posted on the official Louis Vuitton fanpage.
"Binz's artistic career has always been associated with music and fashion. Being present and directly following Mr. Virgil's last collection has inspired Binz to learn more about the artistic perspective," Binz shared.
* Director Le Thanh Son announced a new film project
After the success of I'm not 18 yet 5 years ago, director Le Thanh Son came back with a movie project Claws. This is seen as his decision to challenge himself in the horror genre.
Claws was cherished and perfected by screenwriter Tran Khanh Hoang within 7 years. The film will tell about a trip in the wilderness to celebrate the 10-year friendship of 7 friends. But unlike the initial imagination, events gradually occurred. From the excursion, they gradually fall into the journey to fight for life with the evil beast.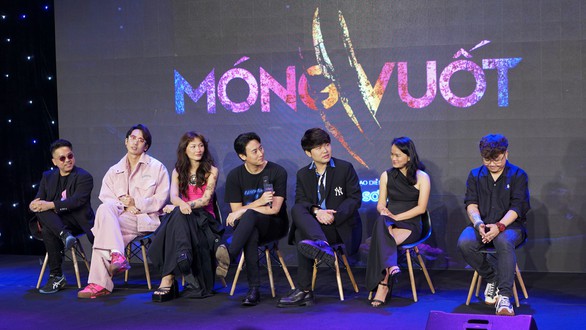 "Claw" is expected to premiere on Valentine's Day 2023 – Photo: TRAN MOC
The film gathers today's favorite young actors such as Kaity Nguyen, Tuan Tran, Rocker Nguyen, Naomi, Quoc Khanh, and Gi A Nguyen. In it, the last female character is still in the process of looking for an actress.
* Le Bong caused controversy when going on a fashion show
The image of Le Bong appearing to perform at Vietnam International Fashion Week 2022 is controversial. This TikToker's figure and performance skills received mixed opinions when it did not meet the standards of the long-standing model image.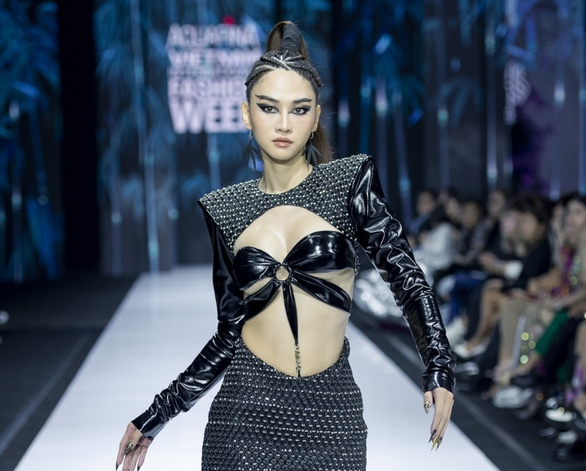 Today, Le Bong apologized for his bad performance on the catwalk – Photo: Organizing Committee
"Bong wants to convey a lot of inspiration and positive energy to people who have low self-esteem. A person who used to be fat, now has many shortcomings such as big thighs, long back, short legs. and even severely body shaming can still appear on the catwalk of a big fashion show "- Le Bong said.
After that, Model Minh Tu stated that it was normal for Le Bong to appear on the runway for her. According to her, at the present time, it is no longer burdened by strict standards. Instead, creativity is endless and human values ​​should be respected.
* 578: Madman's Shot Please withdraw from the theater
Director Luong Dinh Dung decided to withdraw the film 578: Madman's Shot from the cinema system in Vietnam. Above Box Office Vietnamthe film has a revenue of more than 3.4 billion as of June 2.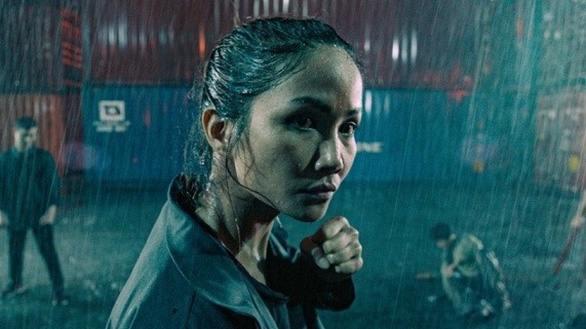 The work of director Luong Dinh Dung has a fairly large investment with more than 60 billion – Photo: Provided by the film crew
"We made the film with the utmost seriousness and respect for the audience as well as the desire to contribute to the development of Vietnamese cinema. This weekend, movie 578 please bid farewell to the audience "- said the director.
.