Parallel, Guardian Angel, Adventure Story Status – some Vietnamese films shown in April – Photo: ĐPCC
After there were 12 Vietnamese films scheduled in April, some producers have stepped back so that the film doesn't have to be crowded at the box office. Therefore, in April there are only 6 Vietnamese films: Parallel, Kieu, Turnover, Guardian Angel, 1990, Adventure Status.
Besides, there are international films such as: Young Promise Girl, Minari, Mortal Kombat, Clone.
2-4: Parallel and 2 Oscar movies
In ParallelTrang (Nha Phuong) is a woman who wholeheartedly loves her husband and daughter. When she learned about Phong (Thuan Phat) – the ill-fated boy who lived in her house more than 20 years ago, she risked sending a warning about the past, helping the boy escape death.
That pushed her into a chaotic reality, when her husband became a stranger, and girls disappeared. Page seeks to fix the past one more time without knowing that the journey she is about to enter contains many terrible secrets.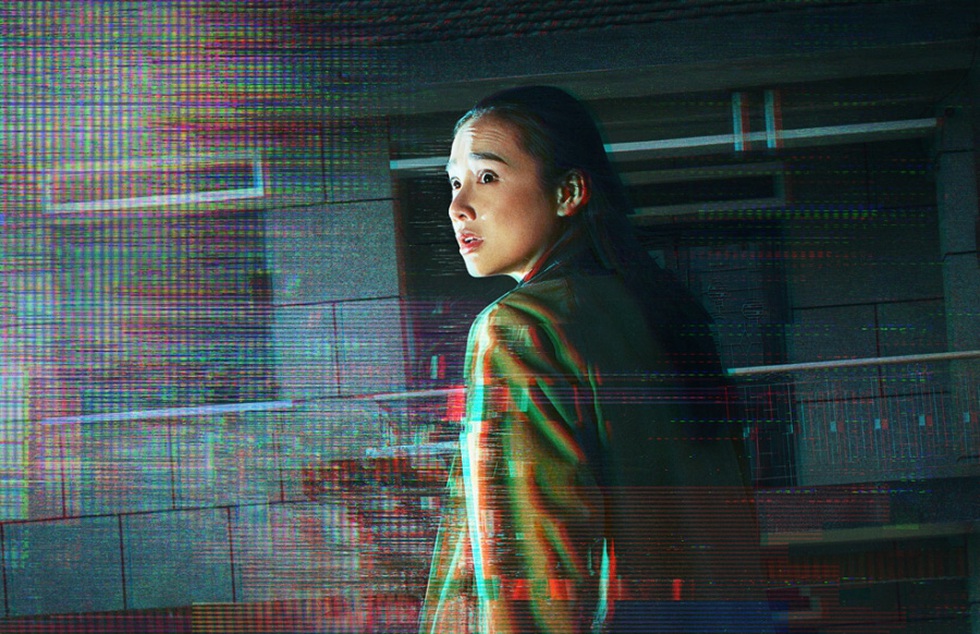 Nha Phuong in Parallel movie – Photo: ĐPCC
Parallel Remake of a popular Spanish thriller. The original received a lot of praise for its reasonable script, hidden many surprises and immersive cast. Vietnamese version directed by Nguyen Huu Hoang, Nha Phuong, Truong The Vinh, Tien Luat … plays.
Showed on the same day as Parallel, both Promise young girl and Minari are movies that are highly rated at the 2021 Academy Awards, receiving 5 and 6 nominations respectively.
Besides, Promise young girl (Promising Young Woman) there are 6 BAFTA nominations, 4 Golden Globe nominations, nominated and won a number of awards, especially in the excellent original script category.
The first film directed by Emerald Fennell director is Cassandra's revenge (Carey Mulligan). Cassandra is a promising young girl before something bad happens, threatening to ruin her future.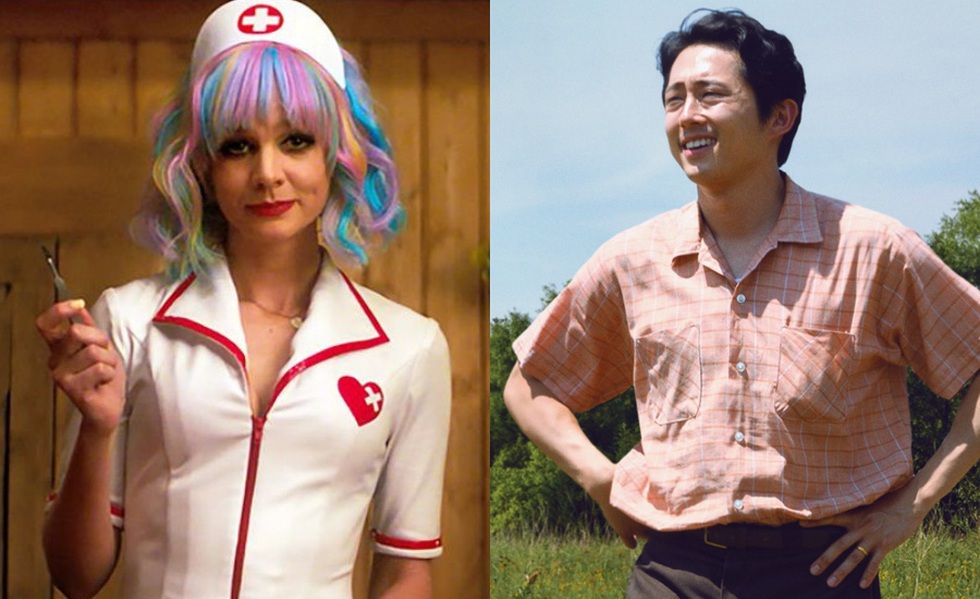 Carey Mulligan (Promising Young Girl) and Steven Yeun (Minari) – 2 actors respectively nominated for the Best Actor and Female Award at Oscar – Photo: FOCUS / A24
Minari screened officially on 2-4 days but was shown early on the last weekend. Oscar-nominated movies are usually not a bomb at the Vietnamese box office, but help the audience's enjoyment of the movie more special and diverse.
Minari is the pride of Asia at this year's Oscar, best film nominations and director and acting awards.

9-4: Kieu, Mortal Kombat
After many rescheduling times, Kieu fixed schedule 9-4. The film was once confused with modern film Kieu @ but has different content and historical context.
Not ambitious to adapt the entire original works of great poet Nguyen Du, Kieu told about the period when Kieu was married to Thuc Sinh as a concubine and was beaten with jealousy by Hoạn Thu.
Kieu directed by Mai Thu Huyen and written by Phi Tien Son. The film brings together the cast of Trinh My Duyen, Le Anh Huy, Cao Thai Ha, Le Khanh, Thanh Huyen, Phuong Thanh …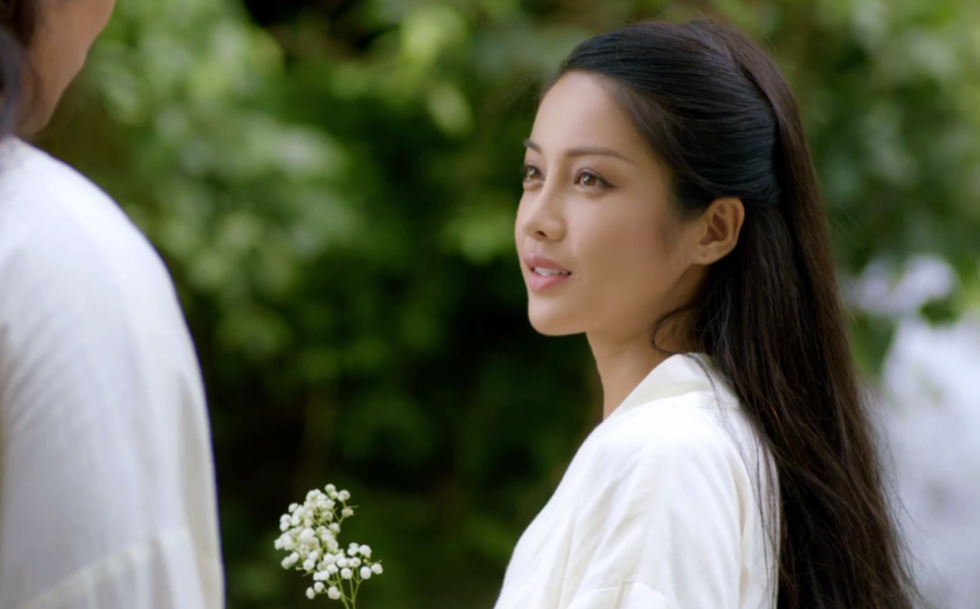 Trinh My Duyen plays Kieu in the movie Kieu, this is the debut role of 26-year-old actress – Photo: ĐPCC
Movie adaptation of the game of the same name Mortal Kombat Also the best candidate at the April box office.
Mortal Kombat which is a familiar game to the Vietnamese public in the 1990s and 2000s. The 2021 movie trailer has many bloody scenes like the original game, creating a great fever when it is announced.
Mortal Kombat Gather Asian male actors such as Lewis Tan, Tadanobu Asano, Ludi Lin, Chin Han, Joe Taslim, Hiroyuki Sanada.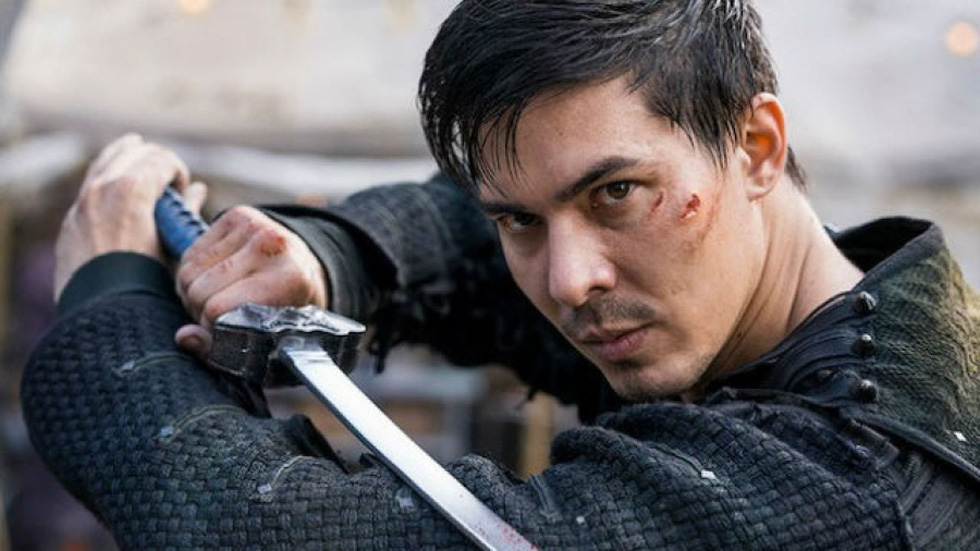 Lewis Tan starred in the movie Mortal Kombat – Photo: WARNER BROS.
April 15: Human Replica
The Clone (Seobok) tells about Ki Hun (Gong Yoo) – a former agent who lives separately after an incident in the past.
He is responsible for moving Seobok (Park Bo Gum) – a test subject created by cloning stem cells and genetically modifying. The journey is not smooth because Seobok is the target of forces full of ambition and intrigue.
The film is inspired by the character of the legend. The Chinese Seobok is Tu Phuc, the physician of Qin Shihuang. Qin Shihuang was haunted by immortality and immortality, so he sent Tu Phuc to find the secret.
Legend says that Tu Phuc came to Japan, found the secret of living to 300 years old and never returned.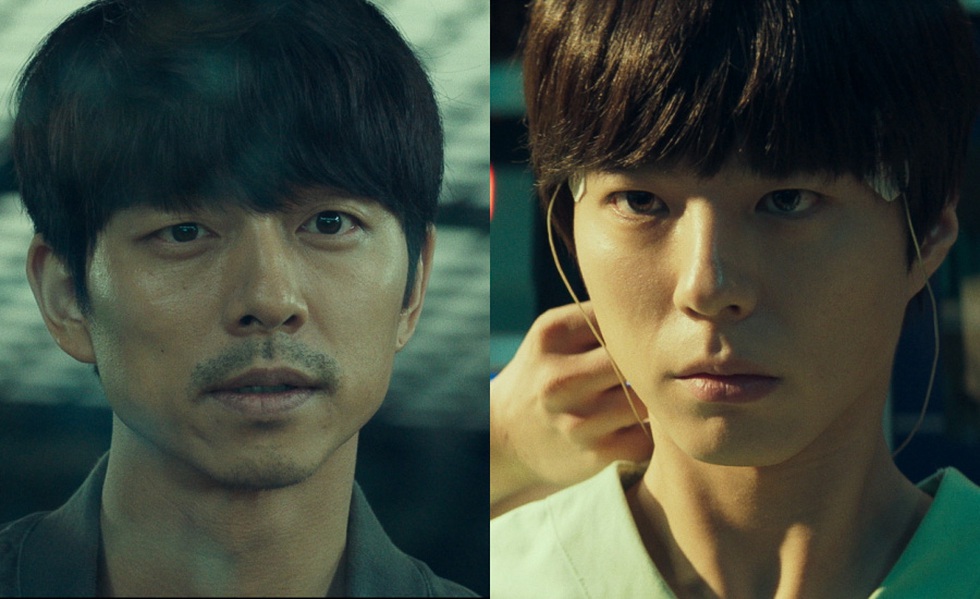 Gong Yoo and Park Bo Gum in the movie Duplicator – Photo: CJ
16-4: Turn over
After missing an appointment with the audience on the occasion of Tet, an action movie Turn over: 48h director Ly Hai has a new schedule on April 16.
Ly Hai continued to invest heavily with this film when he set up 15 stilt houses to film the fight scene, there was a great scene gathering 1,000 actors from the public, inviting Korean directors to act as action advisers, made many difficult scenes on the terrace, on the river.
The film brings together a cast of actors including Vo Thanh Tam, Oc Thanh Van, Mac Van Khoa, Huynh Dong, Ly Hai. On April 16, if you're doing well, Turn over: 48h can maintain the attraction until April 30, the familiar time of theatrical release of the series Turn over.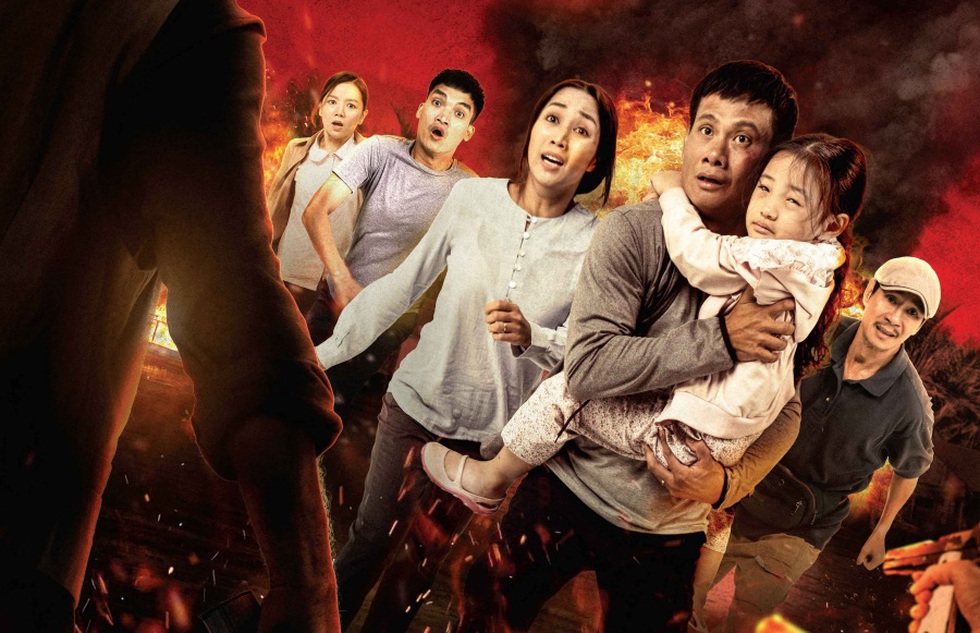 If a hit, Turns face: 48 hours can be the opponent of films on the occasion of April 30 – Photo: DMPC
April 30: Guardian Angel, 1990, Adventure Status
Guardian angel by director Victor Vu suddenly changed the show schedule to one of the most crowded Vietnamese holidays of the year: April 30. Thus, the film will face-to-face with a fantasy children's film Adventure status quo and love movies for women 1990.
Guardian angel is a psychological thriller with spiritual elements, charms. Movie is almost like Scandal 3 by Victor Vu when also exploiting the story of the Vietnamese entertainment industry with cruel defeats.
Guardian angel has a cast of young and beautiful: Truc Anh, Salim, Amee, Samuel An. The image of "ghost doll" appearing in the trailer is quite haunting and impressive.
Movie Trailer Guardian Angel Victor Vu
Adventure status quo come back after I missed the Tet screen. Movie adapted from comic books Intelligent children of Vietnamese, produced by Ngo Thanh Van and directed by Phan Gia Nhat Linh.
Status Adventure Register told about the journey to find the boy Ti's father (Huynh Huu Khang) with a group of friends Suu, Dan, and Tips. Along the way, the 4 children faced many dangers but also met many kind people.
Here is a Vietnamese children's film with a large investment (43 billion VND), with a production team of more than 500 people and has outstanding special effects ever.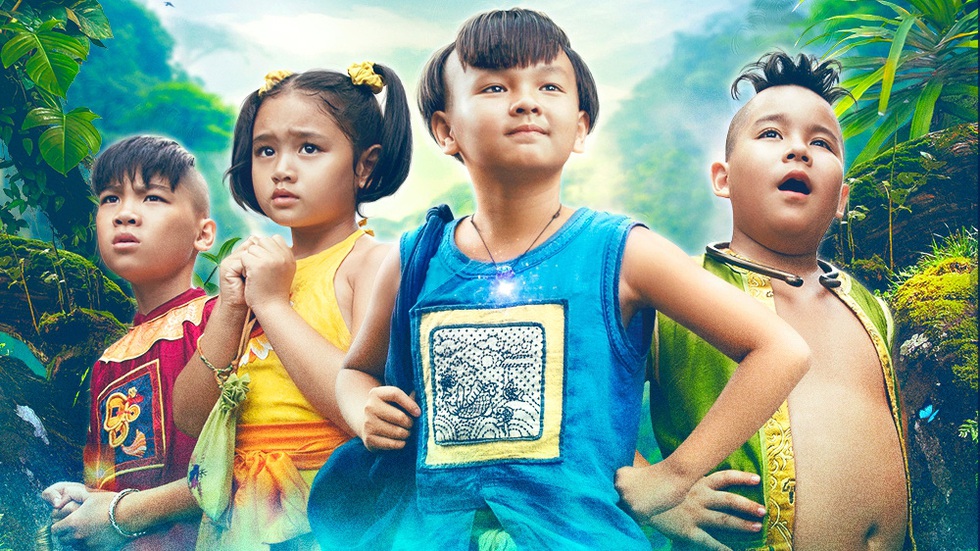 Adventure was signed to theaters on April 30 after many postponements – Photo: ĐPCC
1990 belongs to the emotional comedy genre, revolving around the 30-year-old life of 3 girls Linh Lan (Ninh Duong Lan Ngoc), Jessica Diem (Diem My) and Nha Ca (Nha Phuong).
They represent different types of women in society: those who love passionately but are afraid to marry, who claim "no need for men", and traditional people, who live for the family.
All 3 actresses have their own contributions to the story 1990. They shared with director Nhat Trung about his feelings to help him reflect authentically the thoughts of 30-year-old women.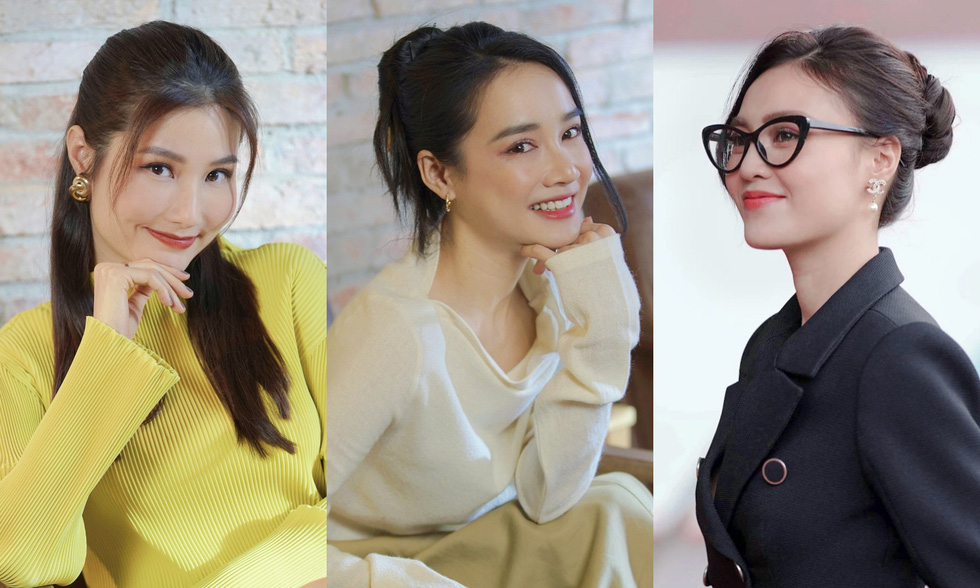 Diem My, Nha Phuong, Lan Ngoc in the movie 1990 – Photo: ĐPCC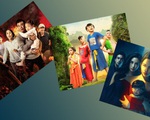 12 Vietnamese movies jostling in theaters: Rushing for 'missing COVID-19'
.