Attending were Mr. Nguyen Tuong Lam, Secretary of the Central Committee of the Youth Union, leaders of An Giang province, provinces and cities of the Delegation in the Hau River delta. – Photo: TĐAG
Mr. Dao Chi Nghia, member of the Standing Committee of the Central Youth Union, Secretary of the Youth Union of Can Tho – the leader of the cluster of Hau river delta suggested typical branches and the secretary of the branch was praised as the motivation to continue. the customs of striving and promoting good models and good ideas to make the Youth Union work movement in their units more and more strong and create a spread in the provinces and cities of the delegation in the Hau river delta and the whole country in the coming time.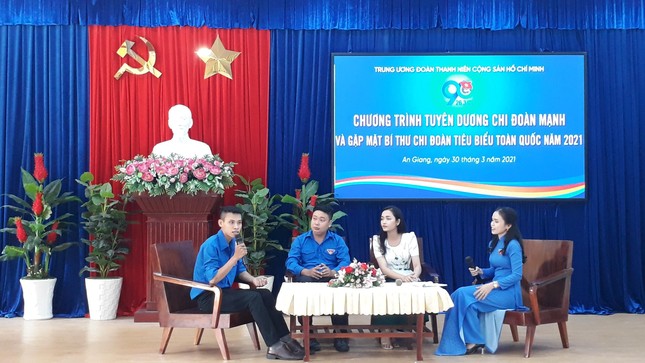 Mr. Vo Nguyen Nam, Head of the People's Committee of An Giang Provincial Party Committee, said that in the renovation cause of the Party and State, the role of youth is always appreciated, demonstrating dynamism, creativity and overcoming difficulties in learning. practicing, working with the will to rise in life in the spirit of volunteering, impulse to participate in revolutionary action movements, the spirit of community solidarity, together with the Party and the State to promote economic development – society, ensuring national defense and security.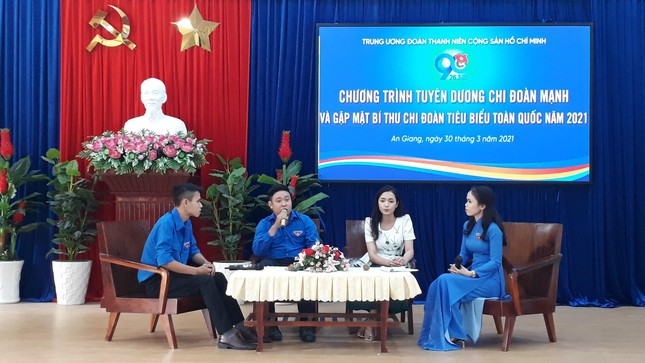 In which, the delegation did a good job of propagating and educating about the nation's revolutionary tradition, the Party's lines and policies, State laws. The vast majority of young people have been striving to practice revolutionary moral qualities, actively participate in the industrialization and modernization of the country, making an important contribution to the socio-economic development. Association, maintain security – defense in the province. "The Youth Union has firmly affirmed its important position and role as" the Party's reliable reserve team ", always steadfast in the face of difficulties, challenges, self-training and innovation to achieve success. into a task assigned by the Party, State and people, "said Mr. Nam.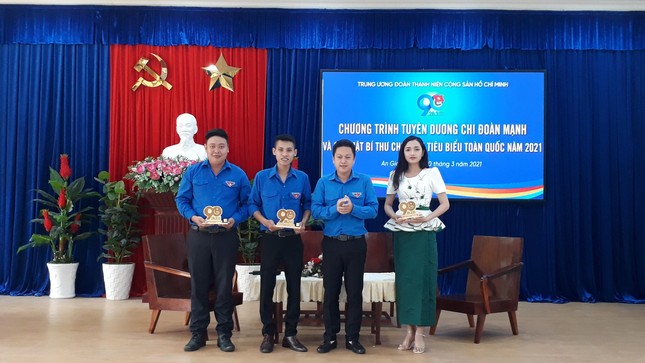 Secretary of the An Giang Provincial Youth Union Lam Thanh Si presents souvenirs to the Party secretaries exchanging programs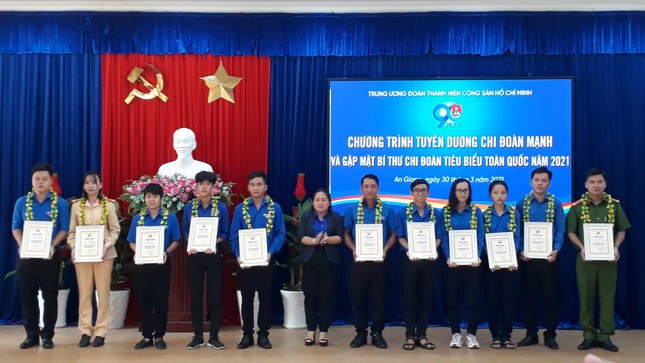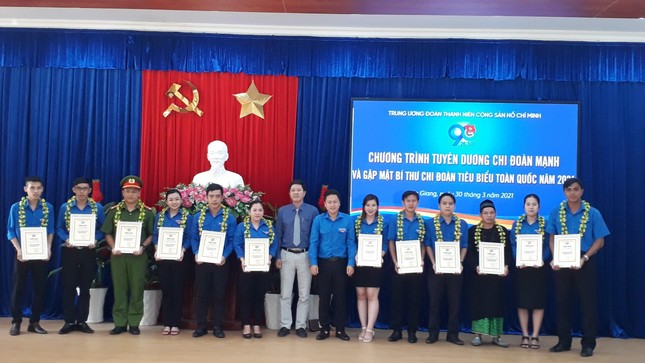 On this occasion, the Central Youth Union commended 7 strong branches and 42 typical examples of the Secretary of the Youth Union of 7 provinces, forming a cluster of Hau river delta. Each Secretary of the Union was commended for having many models, solutions and initiatives experienced in the process of organizing Youth Union activities and youth movements in their localities and units.
.