From left to right: Truc Nhan, Cat Phuong, Dong Nhi – Photo: Facebook artist
* Cat Phuong and Kieu Minh Tuan "go their separate ways"
After many rumors of a rift, Cat Phuong recently confirmed that she broke up with Kieu Minh Tuan. The two broke up more than a year ago. However, in the past time, both have kept quiet for fear of affecting the film projects that Kieu Minh Tuan and Cat Phuong are working on.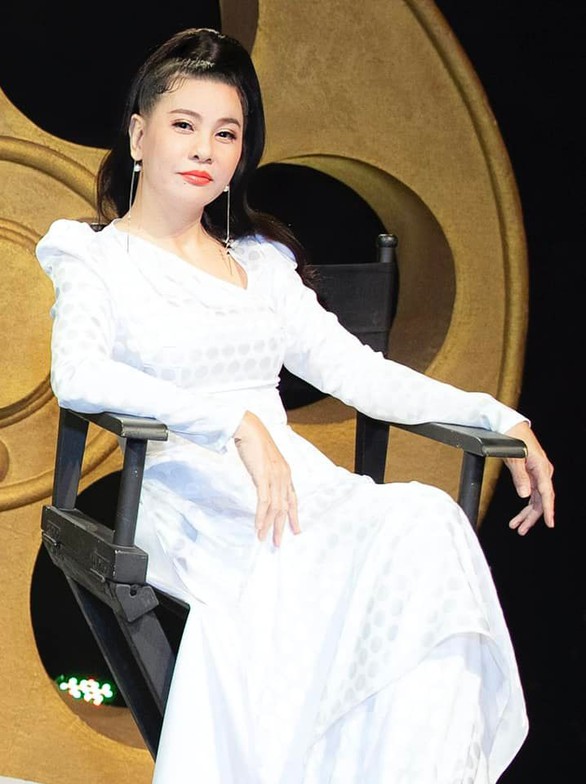 Cat Phuong confirmed to break up with Kieu Minh Tuan after 12 years of attachment – Photo: Facebook Do Cat Phuong
According to Cat Phuong's share at the birthday party last night, the person who actively proposed to break up was Kieu Minh Tuan with the reason "no longer suitable". Cat Phuong accepted this offer after 12 years of being together publicly.
"The only time I spoke to let everything close, Tuan and I walked lightly on our own path. We hope to receive sympathy from colleagues and the audience", Cat Phuong shared.
Before this information, fans loved Cat Phuong "attacked" Kieu Minh Tuan's personal Facebook, causing him to limit the comment feature.
* Truc Nhan "responds" to doubts that he can't sing a new song live
MV Can not keep losing not find of Truc Nhan is receiving many compliments. However, recently, the page "Divo, Diva Fan Vietnam" – a famous vocal forum on Facebook – posted an article doubting whether the singer can sing the high notes live in the song because they think they are… too difficult. .
"The most surprising thing is the extremely impressive vocal showcase (vocal performance) near the end of the song: running ten notes continuously, then pushing the voice mix from E5 to C6. And that's why, the ad somewhat felt. I'm worried for him if he has to take this song live, even though Nhan's voice is already very good compared to the current average."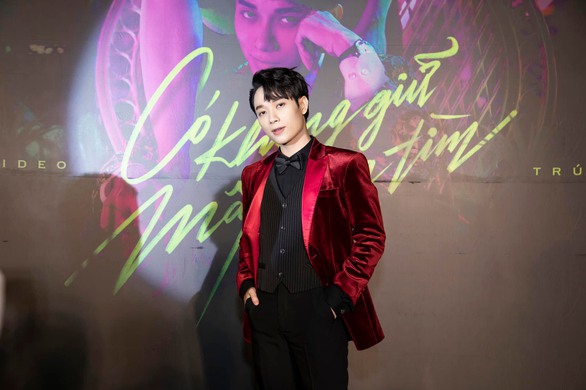 Currently, Truc Nhan's new MV has reached more than 3.2 million views and ranks 2nd on YouTube's trending music category – Photo: Provided by Character
"In response" to the skepticism, Truc Nhan posted a clip of live singing the song today and received praise from a large audience.
He confided: "For Can not keep losing not find, the MV is already very interesting, so the problem is how to sing it to match the picture. I see how to play notes, switch from harsh voice to mix voice (mixed voice), chest voice (chest voice) and then push to head voice (head voice or head voice), it seems that not many people do it in Vietnam.
So Nhan has put himself in a rather big challenge and at first encountered many difficulties. Nhan thanks TDK (Tran Dung Khanh) to work together to compose a total of 21, 22 notes, finally creating an effect beyond Nhan's expectations.
* Super easy job – Vietnamese films have the 3rd highest revenue in 2022

Producer Super easy job The film has reached the revenue milestone of 70 billion dong after 3 weeks of release, becoming the 3rd highest-grossing Vietnamese film since the beginning of the year.
Despite having to compete with many Vietnamese and foreign films, Super easy job still attracts audiences to the theater by the content of the film is close, humane, creating laughter and entertainment.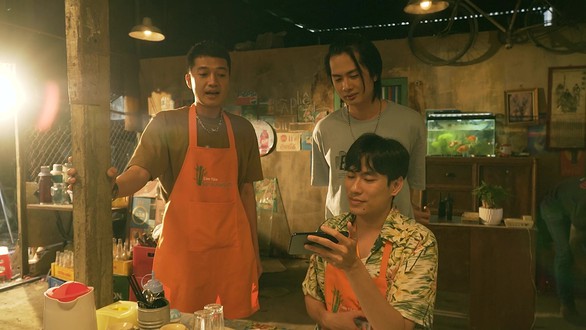 A behind-the-scenes scene in "Super easy job" – Photo: DPC
Super easy job produced by Thu Trang – Tien Luat, directed by Vo Thanh Hoa. The film has the participation of actors Thu Trang, Tien Luat, Hua Vi Van, Kieu Minh Tuan, Quang Tuan, Huynh Phuong…
* Seamless beauty queens, supermodels in design Le Thanh Hoa
Designer Le Thanh Hoa has just released a special fashion photo series called Sa Vu with the presence of Miss Ky Duyen, Tieu Vy, Luong Thuy Linh and supermodel Bao Hoa, Minh Trieu, Tuyet Lan.
Le Thanh Hoa said he was lucky to gather his favorite faces to make this photo series. "Each beauty queen and supermodel has her own color and personality, but one thing in common is a confident and strong energy source" – Le Thanh Hoa added.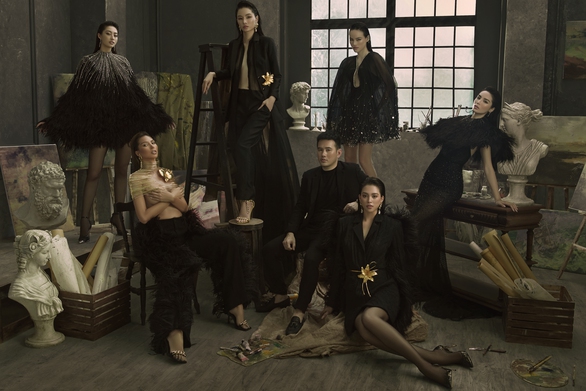 Le Thanh Hoa and the "muse" in the new design. This is also the rare time Le Thanh Hoa appears with 6 of her muses in a photo frame, because "Sa vu" is a memorable milestone in his 12-year career journey – Photo: Facebook Le Thanh Hoa
The designs are deeply cut by the designer, emphasizing the curves, the beauty of the body shows the bold, youthful but equally luxurious and seductive.
* Dong Nhi performed in the semi-final night Miss Environment Vietnam
Contest organizers Miss Environment Vietnam has just announced the list of 30 excellent contestants entering the semi-finals taking place at 8 pm on May 22 at the HCMC Opera House.
At the same time, the organizers informed that singer Dong Nhi will perform in this semi-final night. Along with that, dances and musicals are staged towards spreading the message of environmental protection. This information interests fans.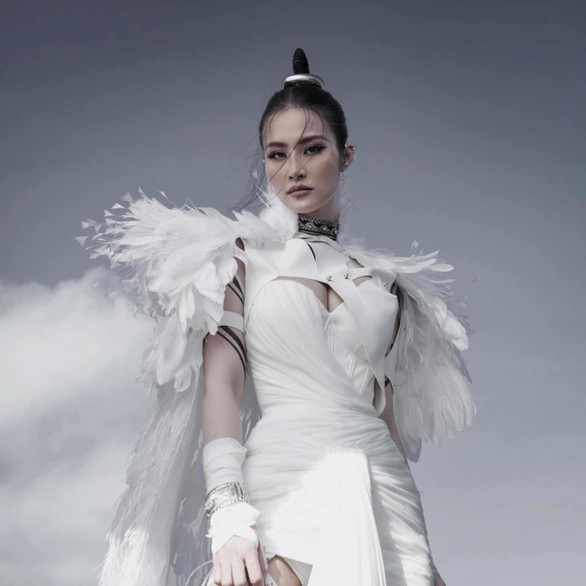 Dong Nhi attracted attention after the noise with fans – Photo: BTC
In the semi-final night, Miss Phuong Nga, Dieu Linh, Vu Huyen Dieu, runner-up Hoang Thuy… will demonstrate designs using recycled materials.
.