Britney Spears won sweetly after the process of fighting against protection rights – Photo: ROLLING STONE
"After nearly 14 years, the conservatorship to Britney Spears has ended" – New York Times reported on 11/13.
The newspaper emphasized that this ruling affects both the life and finances of the singer. She and the fans were both delighted. But besides that, experts also think it's unusual for Britney not to be asked for an assessment.
Judge Brenda Penny of the District Court of Los Angeles issued the ruling: "The Court found and determined that the protection of the person and property of Britney Jean Spears is no longer necessary. The judgment is effective from today, with the note I mentioned: the conservatorship to person and property of Britney Jean Spears ends".
Nearly 14 years ago, conservatorship to Britney Spears began in this very building.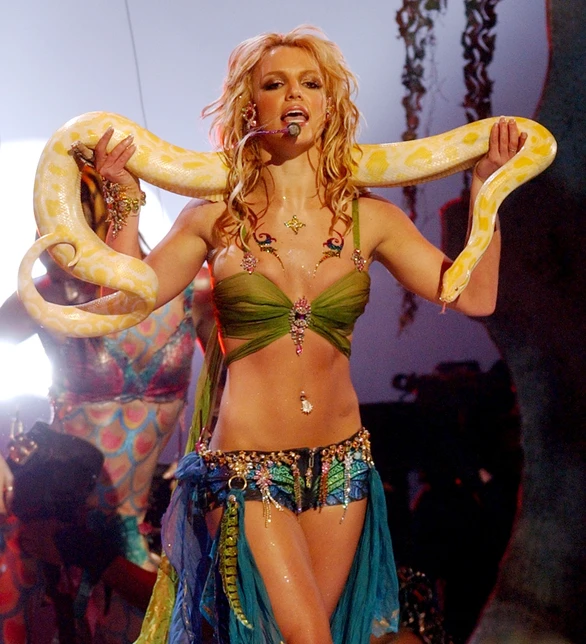 Britney Spears at her peak with iconic performances – Photo: KMAZUR
The singer called the conservatorship a "cruel and abusive" nightmare when she was not free to make decisions about many aspects of her life. She was not allowed to spend her own money, was forbidden to have children or get married, was forced to receive psychological treatment, had to work hard at the will of others, raised a cumbersome apparatus to supervise her, and was not allowed to be independent. by creating music…
Lawyers say that under conservatorship, Britney Spears has less rights than a murderer who has pleaded guilty.
Follow Rolling Stones The court came to this ruling five months after Britney Spears spoke out herself in a hearing, publicly opposed the conservatorship and hired her own lawyer, former federal prosecutor Mathew Rosengart.
Lawyer Mathew Rosengart has played an important role in the singer's struggle since then. He took her through many important milestones such as getting her father Jamie Spears to withdraw from conservatorship, filing a petition to investigate many figures related to conservatorship.
Attorney Rosengart said after the trial: "This is an extraordinary day for Britney Spears. I am so proud of her. I thank her for her courage, poise and power."
He emphasized that this victory of Britney Spears is not only meaningful to herself, but also a turning point that makes the protection rights regime for the elderly, disabled, and vulnerable people… need to be clarified on the Internet. across America, from California to New York.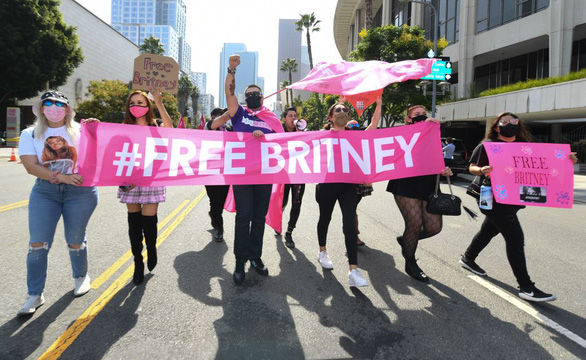 The #FreeBritney movement was successful – Photo: GETTY IMAGES
Britney Spears' first reaction after the verdict was to thank her fans. She wrote on Instagram: "I love my fans so much, everything is crazy. I will probably cry all day today. Best day ever."

For years, the fan community of Britney Spears has always believed that she was imprisoned under guardianship. They set up the #FreeBritney movement to call for it on social media, marching in real life. To date, the movement is successful and the hashtag has been changed to #FreedBritney (Britney is free).
As the top famous pop artist from 20 years ago, Britney Spears has a huge fan base around the world. Many Vietnamese artists love her. On the morning of November 13, after Britney was released, stylist Kelbin Lei released a set of photos of Dong Nhi, Chau Bui, Toc Tien, Bao Anh, Mlee, Emma… transformed into versions of Britney Spears in the music videos. statue.
Here is some images below: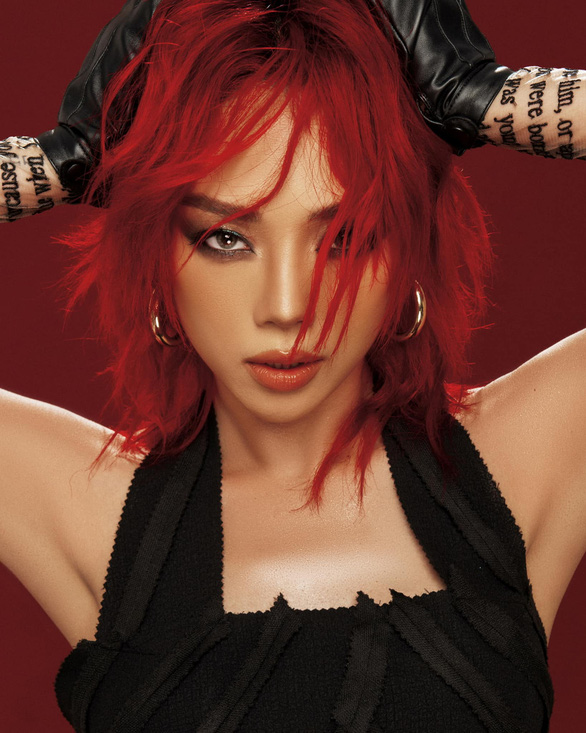 Toc Tien transforms into a pop icon in the MV I Love Rock 'N' Roll. She said that early in the morning of November 13, Kelbin Lei informed her "Britney is officially free". The set of photos was conceived by Keibin Lei and worked as a stylist, taken by Huynh Tri Nghia – Photo: TRI GIA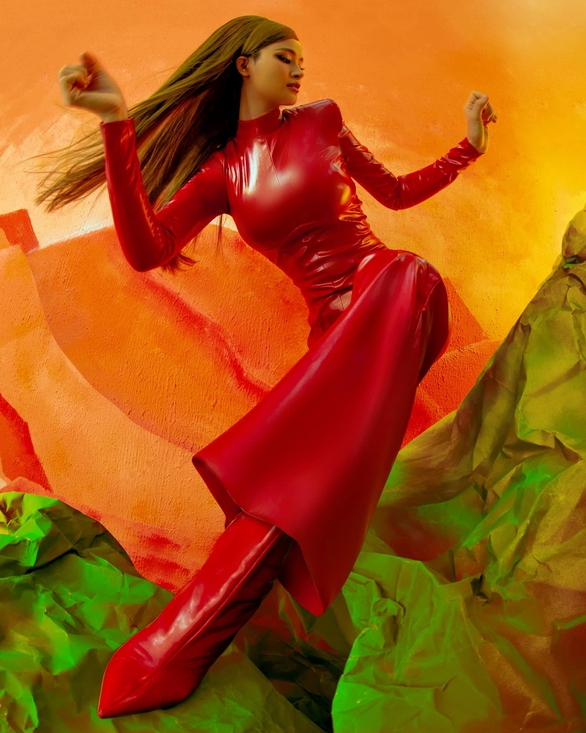 Singer Dong Nhi makes an impressive pose when transforming into Britney Spears in the famous MV Oops!…I Did It Again – Photo: TRI GIA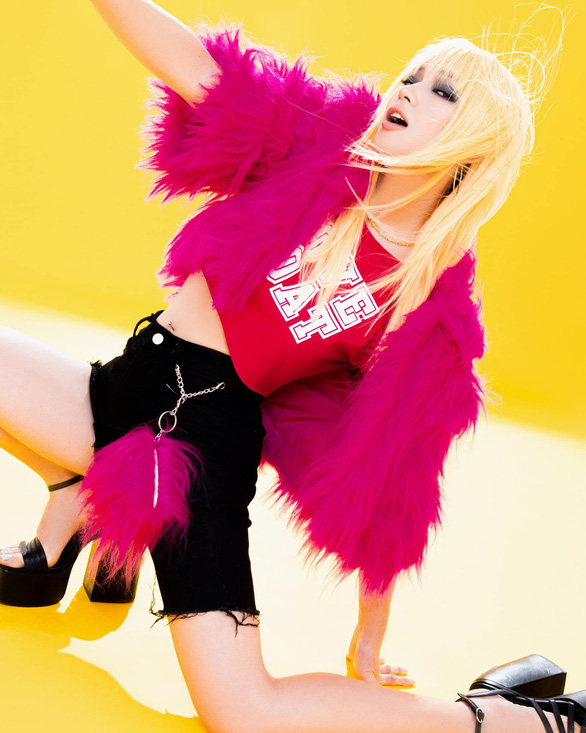 Chau Bui is inspired by the image of Britney Spears in the MV "Do Somethin'" – Photo: TRI GIA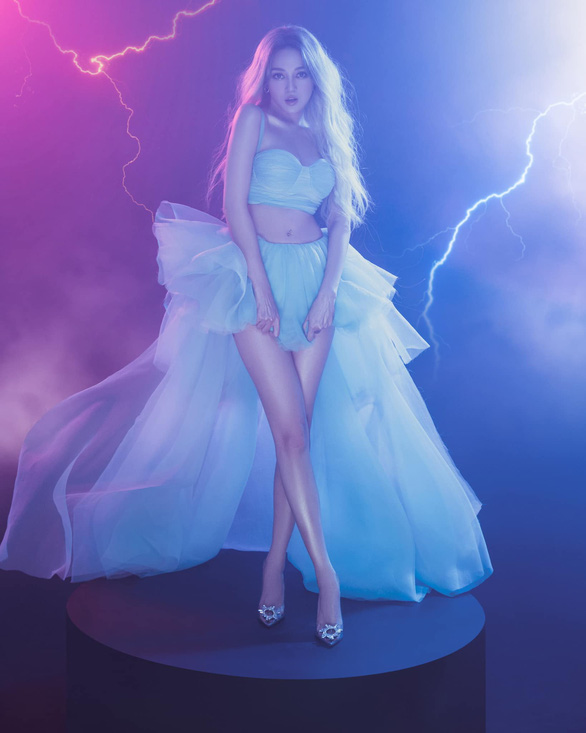 "Congratulations you are completely free" – singer Bao Anh wrote when posting a picture of her transforming into Britney in the MV Slumber Party – Photo: TRI GIA
.