Miss Tieu Vy and rapper Den Vau – Photo: Provided by the character
Black released a new MV after controversy
On June 10, rapper Den Vau suddenly released a MV teaser Who wants to listen? and share a musical comeback with the project's rap song Messy 5 at 8pm on 11/6.
This is a project that gathers Black's "inadvertent" compositions to express his feelings and emotions in each moment, with 4 songs that have been loved by the audience: Messy 1 and 2, Ten Years, Small Way – Thank you and now it's Who wants to hear?
MV teaser 'Who wants to listen' – Black
MV teaser Who wants to listen? very unique, bold Black: one-shot shot from panoramic to close-up in the middle of the valley, magnifying the image of Black holding a new song title board. The smooth guitar sound sounded along with 2 rap lines with rhythms similar to the lyrics: "There are so many things that I don't know who to tell. Who wants to hear, want to hear?".
The MV came out not long after Black's previous MV was Going in the summer controversial lyrics. Black shared after the controversy:
"I don't pressure. With compliments and criticisms, if I take the time to think about it, I think it's a good thing for me. Right or wrong, those are reminders to me, to let me experience new perspectives and understand, there are a lot of people out there, I have to accept that no one will have the same thoughts as me. I need to be more careful, more responsible."
Miss Universe 2021 comes to Vietnam, dotted Miss Universe Vietnam
Indian beauty Harnaaz Sandhu – Miss Universe 2021 – will be present at the final night of Miss Universe Vietnam 2022 in Ho Chi Minh City at the end of June. She serves as a guest judge.
Not only impressed by her attractive beauty, the Miss born in 2000 also has the ability to behave intelligently. Her victory at Miss Universe 2021 is considered completely convincing.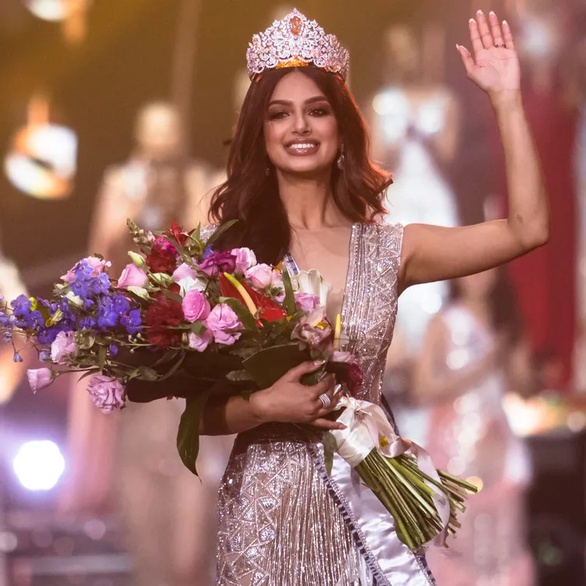 Miss Universe 2021 Harnaaz Sandhu – Photo: PINKVILLA
In addition to Harnaaz Sandhu, the important events of the final night also had the presence of Ms. Paula Shugart – Miss Universe president and Ms. Amy Emmerich – new CEO of Miss Universe. With these prestigious guests, the organizers hope to find worthy faces to represent Vietnam in the Miss Universe world arena.
Miss Tieu Vy participated for the first time. Thank God you are here
After Thuy Tien, another beauty queen, Tieu Vy, joined the TV show Thank goodness you're here. She acted with the head of Truong Giang Department. Due to her experience in participating in a cooking program of Truong Giang, Tieu Vy is confident that "the two uncles" act well.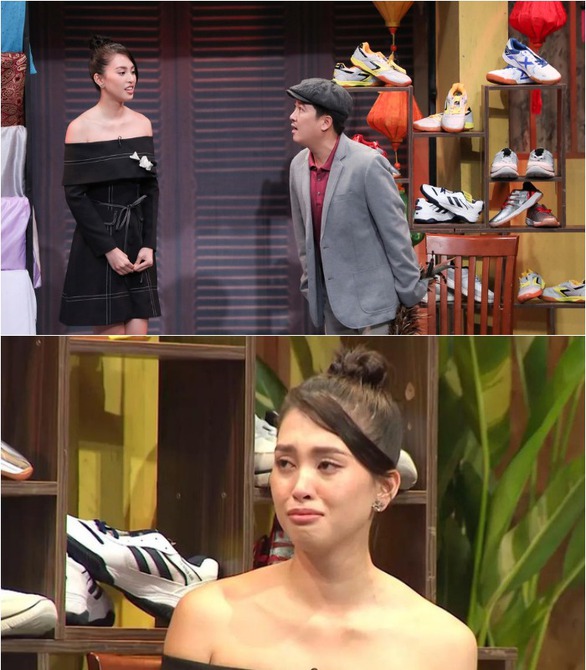 Tieu Vy and Truong Giang at Thank God you are here – Photo: Program provided
Tieu Vy has a situation where her daughter returns to visit her family for a long time, Truong Giang plays the role of a father. The role of the mother, played by Kha Nhu, revealed that her mother was beaten by her father.
Hearing that, Tieu Vy sobbed because she loved her mother. She also questioned Truong Giang: "Who let my father beat my mother, don't let my father bully my mother anymore". This reaction helped the beauty queen be praised for her good performance, making Dai Nghia and the audience at the studio emotional.
.