From left to right: Mai Dinh Toi, Bach Tuyet, Hoang Phi – Photo: Facebook artist
* Hoang Phi speaks out not related to the noise about banned substances

Recently, actor Hoang Phi posted on his personal page personal information and daily work to "clarify" not related to the noise of using banned substances.
He wrote: "My name is Le Hoang Phi and I still work hard every day. During the week I go to film, on weekends I perform plays at the stage. Those who want to see me, come to the Young World stage to watch me act. ".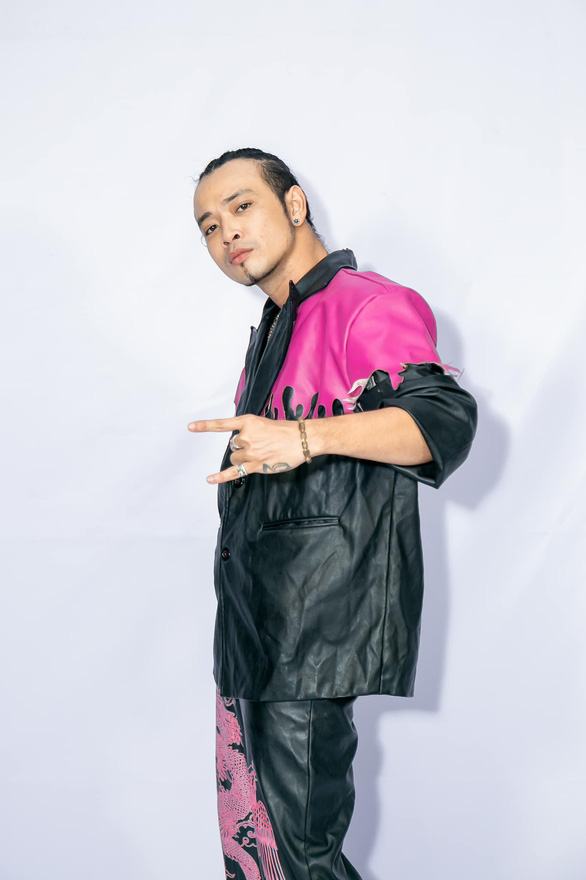 Hoang Phi actively participates in art activities – Photo: Facebook Le Hoang Phi
Previously, actor Huu Tin was detained for using drugs. Announced information has Nguyen Hoang Phi among 6 people discovered by functional forces. Many people believe that Hoang Phi among those discovered is the actor Hoang Phi, so he implicitly said that he was not involved.
Currently, Hoang Phi is participating in the sitcom project Flower shop step aunt along with Phuong My Chi produced by Nam Thu.
* Bach Tuyet shared about musician Trinh Cong Son
Information that People's Artist Bach Tuyet was a close neighbor of musician Trinh Cong Son for a time surprised and amused many people.
Artist Bach Tuyet said musician Trinh Cong Son was a few hundred meters away from her house. Two families once invited to a party in the yard. The female artist said, after watching the movie Me and TrinhMany good memories came flooding back.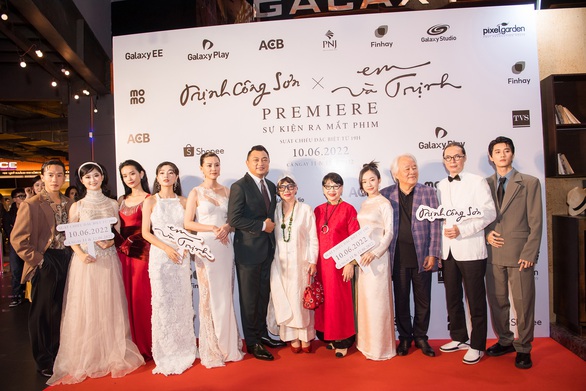 The film crew "Em and Trinh" at the film premiere – Photo: Galaxy
"With Trinh Cong Son's talent and dignity, perhaps there have been and will be more films about him… Son as a part of enriching and enriching the Vietnamese language, Vietnamese sound, and Vietnamese culture. so almost everyone has a picture of Trinh Cong Son of their own" – People's Artist Bach Tuyet shared.
* Tu Vi reunites with Dao Van Anh after 15 years in a new movie
Last night, the first episode of the series How long have you loved me? broadcast on VTV9 and VieON.
Khanh Minh (Cheng My Duyen) discovered that her fiancé Minh Hieu (Dung Bino) had an "intimate" act with a hostess at a bar, making her imagine her lover "beyond the limit". She got angry and decided to return the engagement ring despite her fiancé's explanation.
Episode 1 also reveals the family life of Thai An (Tu Vi), Hung (Quoc Tram) and their son. This film marks the first time Tu Vi and Than Thuy Ha have collaborated on the same film. Tu Vi plays the daughter-in-law. On this occasion, Tu Vi reunited with Dao Van Anh after 15 years.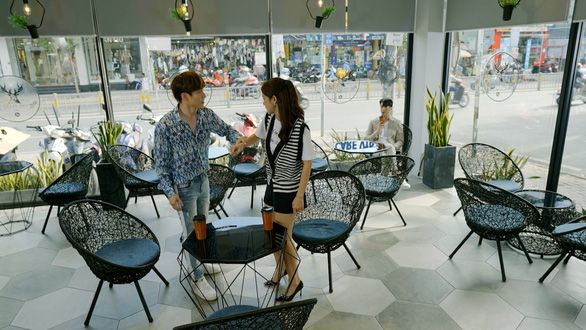 A scene from the movie "How long have you loved me?" – Photo: DPC
How long have you loved me? belongs to the psycho-emotional genre, exploiting family and love stories at work.
The series is 40 episodes long, broadcast at 19:35 every Monday and Tuesday on channels VTV9 and VieON from June 14.
* Mai Dinh Toi will perform 10 musical instruments at Hue Festival 2022
World record holder Mai Dinh Toi said he had just been approved by the organizers Hue Festival 2022 invited to perform on June 26 and June 28 at Cau Go Lim stage.
In this attendance, record family Mai Dinh Toi will perform 10 homemade musical instruments, including many new instruments he has just created in 2022.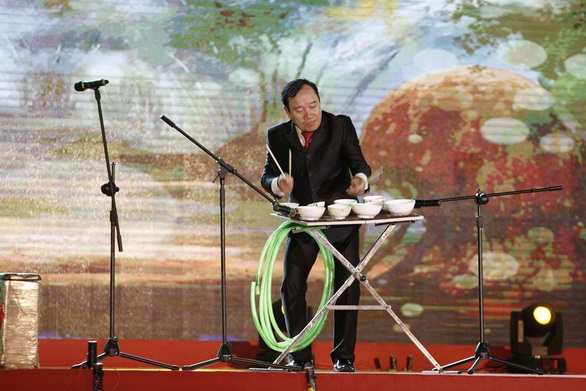 Mai Dinh Toi surprised the audience with her special talent – Photo: Character provided
Up to now, Mai Dinh Toi's family record owns more than 30 homemade musical instruments. He performed all over the country and abroad, being loved by the audience.
Family record Mai Dinh Toi shared: "The organizers Hue Festival 2022 dedicated a separate stage right on the banks of the Perfume River for me to perform for domestic and foreign tourists the homemade musical instruments that I have set a world record in recent times."
Expected, Hue Festival 2022 Opening at 8pm on June 25, at Ngo Mon Square, Hue.
.