Three men (from right to right): Duy Anh (Tuan Tu), Tuan Khang (Nhan Phuc Vinh), Nhat Minh (Ha Viet Dung) – Photo: DPCC
Men's common denominator is to shoulder the economic burden in the family, be strong, ready to face life's challenges and protect women… But the three guys in the list. Are you a man? made the audience lament: "Fuck all three!".
Duy Anh graduated from university, for the past 18 years decided to stay at home to take care of the children so that his wife can go out into the society to do business. Nhat Minh – Duy Anh's neighbor – has a stable job and a beautiful wife. And the single guy Tuan Khang – Nhat Minh's friend – is a real man: single and funny, the bar owner has a special name "No Woman".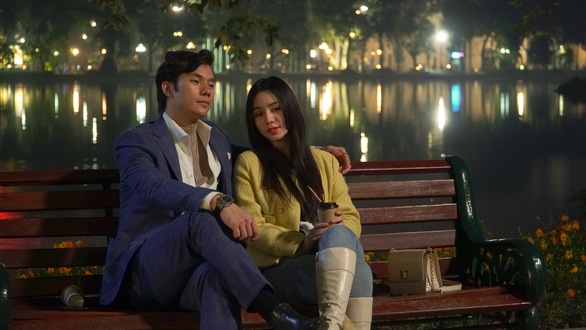 Nhan Phuc Vinh and Quynh Cool in the movie Are you a man? – Photo: DPC
Everyone's life went smoothly until one day Duy Anh's family returned to their hometown to celebrate their death anniversary at their parents' house and accidentally revealed a secret they had kept for the past 18 years. This shocked not only Duy Anh's parents, but also the whole family because they had always thought that Duy Anh was the main breadwinner, taking care of the whole family's economy.
Meanwhile, Nhat Minh soon revealed his patriarchy and indifference to his wife. At the 3rd wedding anniversary party, when his wife was extremely excited, he turned heavy and left midway, leaving his wife alone among the guests.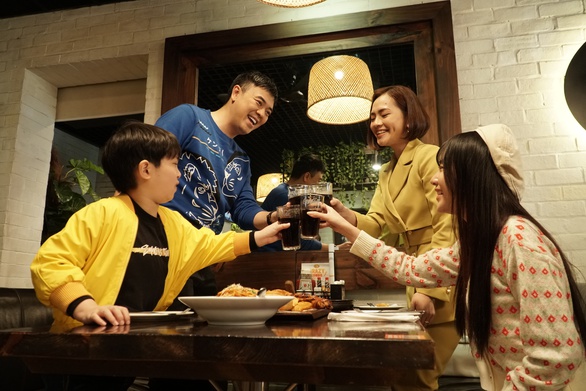 The small family of the "housewife" father Duy Anh – Photo: DPC
Tuan Khang is handsome and stylish, but this guy was slapped by both his ex-girlfriend and new girlfriend because of the crime of "changing a girlfriend like changing a shirt".
The climax of episode 1 lies in the final scenes of the movie when all three guys suddenly meet each other at Tuan Khang's bar, resulting in a fight that takes place in a very humorous situation.
Many viewers realize that the images in the film are somewhere in their own family because the film is like a miniature world of men.
"We men also have to hit each other a few times to get close", "Three men are "bulky" both literally and figuratively. The movie is really interesting", "The movie is so interesting to watch"… are the audience's comments about the first episode.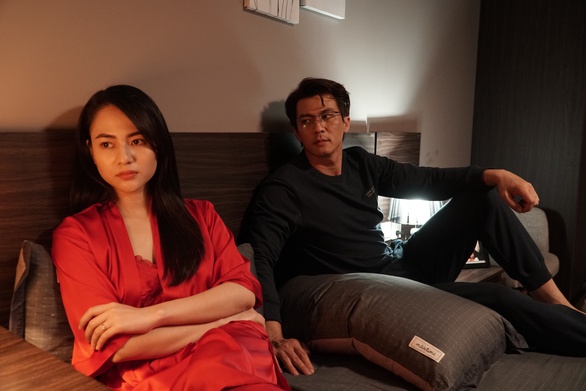 Nhat Minh's family is in danger of breaking up because of his carelessness – Photo: DPC
Actor Tuan Tu plays poor husband Duy Anh quite charming. The stupid hair, the guilty face shows very well the temperament of a gentle husband, wholeheartedly for his family. When the younger brother told Duy Anh that: "The house must have a roof", he naively replied: "My house does not have a roof", or he boasted in a drunken state: "Do you know my family just recently get a cultural degree?" funny but lovable.
Are you a man? is airing at 9:40 pm every Thursday and Friday on VTV3
Nhan Phuc Vinh has an impressive image with his hair tied up in a bunch, healthy and free clothes… His role promises to have many stories to watch.
And Ha Viet Dung also looks like a perfectionist husband, a little heartless. This character's uncharacteristic behavior in episode 1 signals that the marriage is on the verge of breaking up.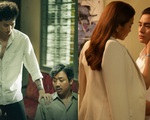 Vietnamese men are too weak… too bad in Vietnamese movies
.