The image ambassadors of Ho Chi Minh City Ao Dai Festival include MC Quynh Hoa, Meritorious Artist Phi Dieu, Phan Thanh Phong (from left) – Photo: PHUONG NAM
A series of activities that inspire ao dai is one of the key activities of the Ho Chi Minh City Ao Dai Festival to spread the love of ao dai to all people and visitors when coming to the city named Uncle Ho.
This highly interactive activity with the community will continuously take place in famous tourist destinations of the city such as: War Remnants Museum, Ho Chi Minh City Post Office, high schools, export processing zones. – Industrial zones in the city. Expected time will last until November.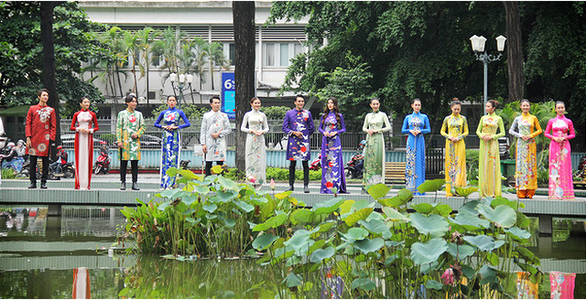 The image of the Ao Dai festival and the models captured the moment at Con Rua Lake – Photo: PHUONG NAM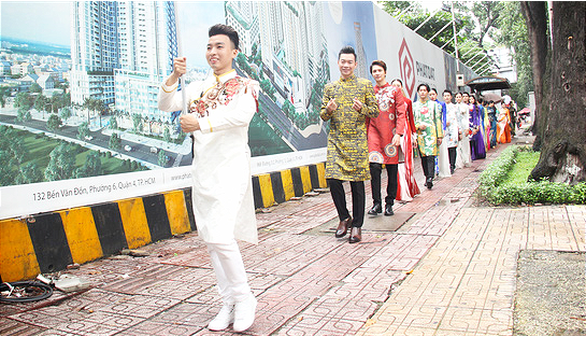 Ao dai on the street – Photo: PHUONG NAM
War Remnants Museum Hall has turned into a professional catwalk. Dozens of models show off their Ao Dai collection Lotus by designer Viet Hung, giving the impression to visitors to the museum.
In particular, the program has the appearance of three ambassadors of the 7th Ho Chi Minh City Ao Dai Festival 2020, including: Meritorious Artist Phi Dieu, MC Quynh Hoa, Phan Thanh Phong – the first prize of Ao Dai Grace in 2019.
MC Quynh Hoa said: "Due to the COVID-19 epidemic, the Ao Dai festival was late compared to every year in March, but without error, it will continue to perform in October. Many artists enthusiastically participate as image ambassadors for the festival, to continue to promote and spread the love of ao dai in the community.
Although foreign tourists do not come to Vietnam as in previous years, but we hope through this ao dai festival to promote to international visitors that Vietnam, Ho Chi Minh City is a safe destination. The beautiful sights can come after the epidemic ends ".
"Phi Dieu finds that children, grandchildren, friends of the same age, whoever wears Phi Dieu Ao Dai will love them all. Because the ao dai represents Vietnamese women."
Since the age of eighteen, I have liked the ao dai. I am 89 years old but still love the ao dai because it is very formal, soft, charming and very Vietnamese, "said artist Phi Dieu.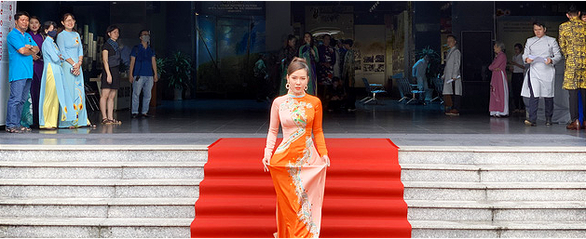 Turn the museum hall into a professional catwalk – Photo: PHUONG NAM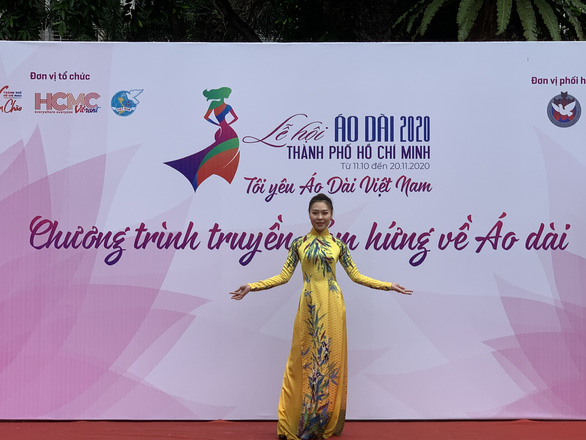 Charming model in Ao Dai – Photo: PHUONG NAM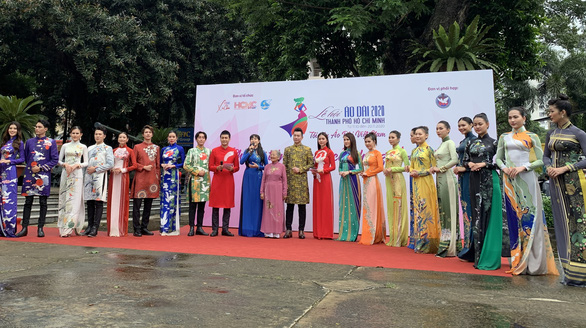 Designer Viet Hung's White Lotus Ao Dai – Photo: PHUONG NAM
Activities to inspire the love of ao dai to the public will continue until November 2020, introducing the Ao Dai collection by designer Do Trinh Hoa Nam (at the City Post Office, October 18), Vietnam. Hung (at Ernst Thalmann High School, October 19), Lien Huong, designer Do Trinh Hoai Nam (at the Youth Culture House of Ho Chi Minh City, October 24) and designer Ngo Nhat's collection Huy (at Marie Curie High School, November 2).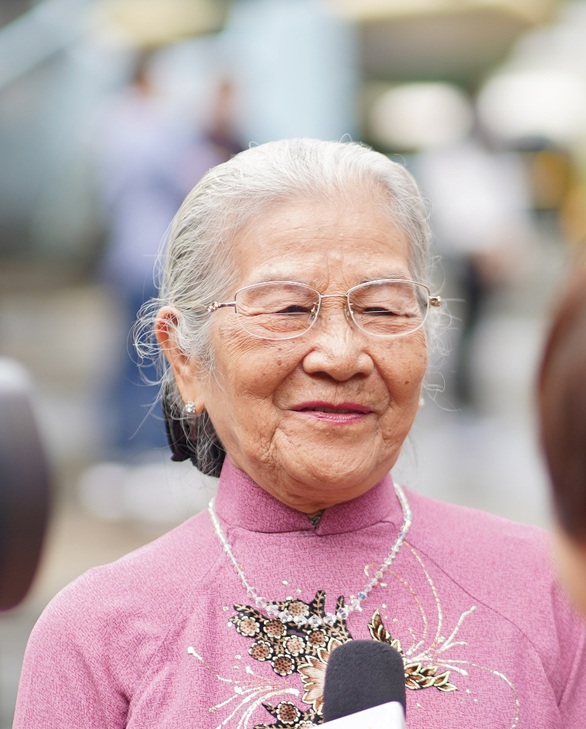 Artist Phi Dieu was awarded the title of Merit Artist by the State in 1997 and received many big and small awards during more than 50 years of attachment to art.
She thinks that living is useful for the community, always nurturing positive emotions and natural peaceful attitude. For artist Phi Dieu, ao dai is also an indispensable part in daily life and artistic activities.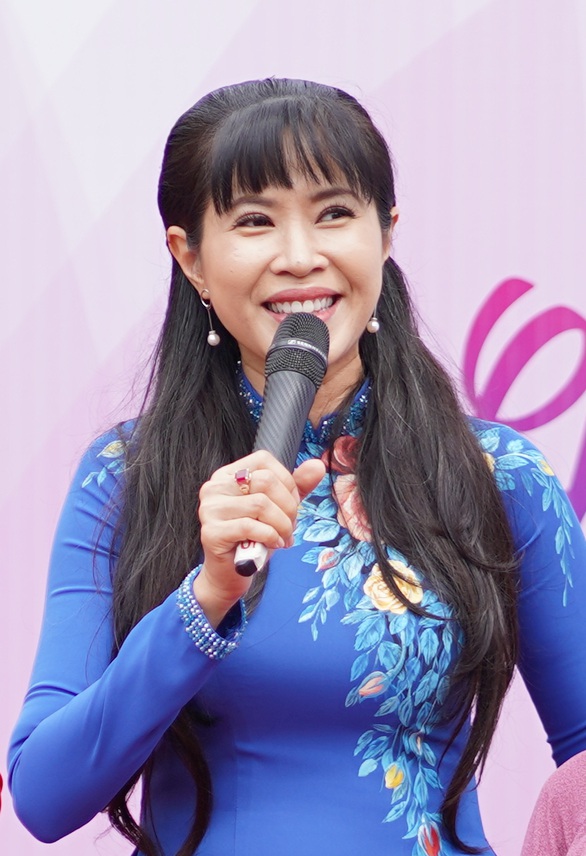 Quynh Hoa is a charming, multi-talented host. She is a member of the Phu Sa trio group and is currently the deputy director of the Ho Chi Minh City Youth Cultural House.
She is very passionate about ao dai, having a huge collection from famous designers. Quynh Hoa is the Ambassador of Ao Dai in Ho Chi Minh City in 2018, 2019 and 2020.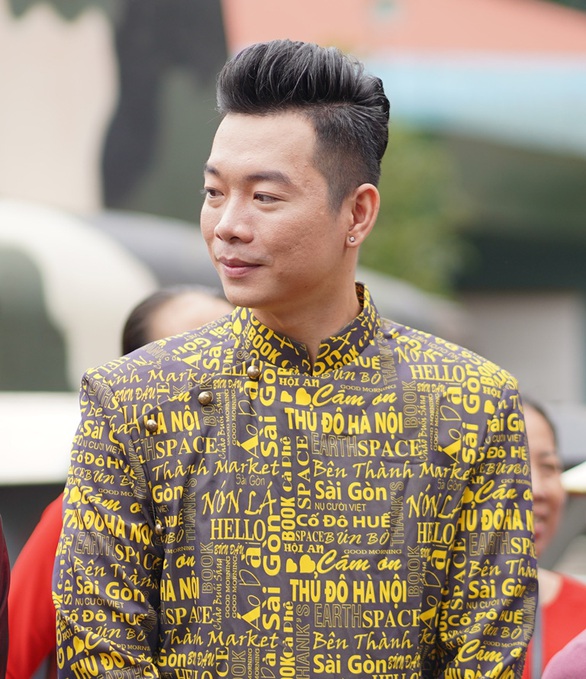 Phan Thanh Phong – first prize in the Ao Dai Charming Contest 2019
Phan Thanh Phong is the winner of the 6th Ao Dai Charming contest in 2019. He came to Ao Dai from passion and continued to nurture love and wanted to inspire friends at home and abroad. He is also known as the top 10 Mister Vietnam, the business man, the king of the picture …
.