Phuong My Chi and Ho Van Cuong
* What does the artist say about Ho Van Cuong?
In recent days, the relationship between Ho Van Cuong and the management company has received a lot of attention from the audience.
My Le, Trang Tran and some members of Phi Nhung's team publicly criticized Ho Van Cuong for not speaking up to protect his adoptive mother when public opinion was against the management of keeping money.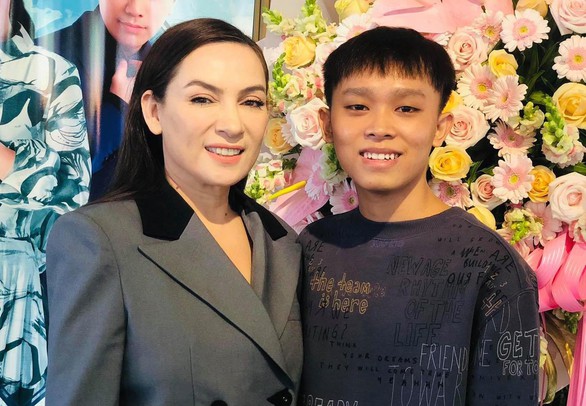 Phi Nhung and her adopted son Ho Van Cuong
My Le is urgent: "A person who has taken care of me, guided me, gave me a bright future, can't eat without worrying, but because I have been falsely accused, I have never once spoken to comfort her."
Meanwhile, some other artists such as Toc Tien, Nguyen Vu, Le Giang have different views. "So go, those who die, those who stay, let everything go smoothly, give Phi Nhung peace of mind, let Cuong's family live in peace" – Le Giang shared.
Nguyen Vu urged the audience not to be harsh with Ho Van Cuong because he had just experienced the pain of losing his adoptive mother and hoped that the matter could be closed so that his deceased friend could close his eyes with peace of mind.
* Netizens argue about Chi Pu's way of talking "half west – half me"
Chi Pu's live stream via social network on October 9 is controversial. Some people were annoyed, saying that she had just come to the US for a short time and had a way of talking "half west – half me", using many English words in a Vietnamese sentence.
There are also many opinions to protect the female singer, saying that changing the way of communication a little is not worth criticizing.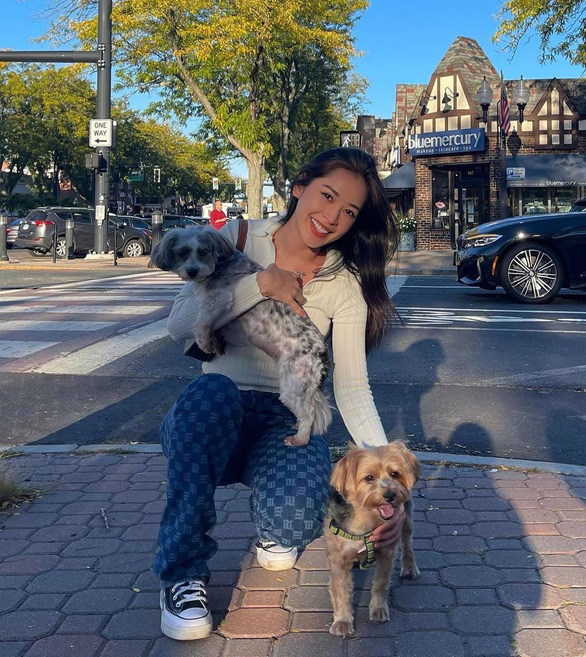 Currently, the clip is still a controversial topic on social networks
MC Dustin Phuc Nguyen asked why the three most objectionable cases on social networks about "transcoding" were all women?
The three cases Dustin gave was a girl named Giang Coco when participating Love is blind received bricks with the word "healthy and balance", My Anh at The Heroes is the saying: "I want to represent my culture as Vietnamese". Finally, the case of Chi Pu.
* Phuong My Chi hopes that no one will speak for her life
In recent days, the relationship between Phuong My Chi and Quang Le's adoptive father has suddenly attracted the attention of netizens again.
On social networks, there are many clips about her time working under the support of Quang Le and giving information around Phuong My Chi's personal life.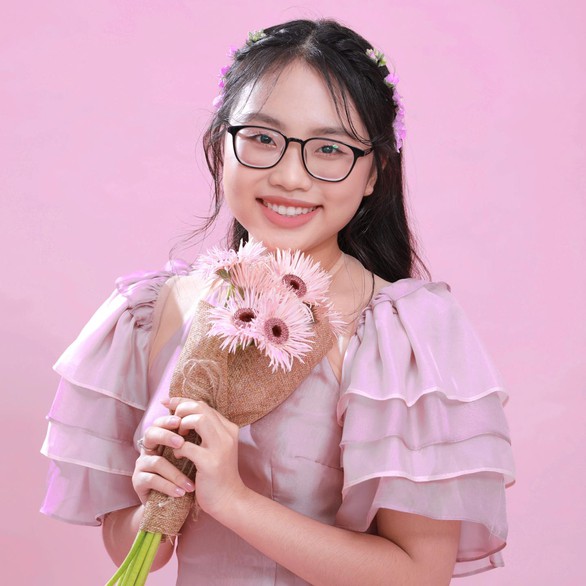 Phuong My Chi at the age of 18
Recently, she said on her personal page: "Chi is aware enough to be able to control her voice, knows what to do and if necessary Chi will only authorize her media representative to update information to the audience.
In addition, Chi does not authorize anyone to tell stories around Chi herself. Because a word is difficult to say, I hope that relatives and former managers will respect Chi's privacy and respect."
* The taste of friendship: Fighting "dog" is back, is it more harmful than before?
The taste of friendship episode 54 part 2 has new developments. After a while, Mr. Sinh and Long found Chien "dog" – a very important character in the vindication of Mr. Sinh.
Will the appearance of this character help? The taste of friendship hot again after the rather dull and lengthy episodes.
Trailer for episode 55, part 2 of 'The taste of friendship' – Source: TVAd TV
However, in the excerpt of episode 55, broadcast on October 13, the audience was quite interested in the dialogue between Thy and the detective: "There is information that Mr. Tan is being accused of murder. I think you should calm down a bit because the victim is your father… I also know that he carried out procedures to transfer a lot of property to Do Hung Dung …".
Listening to this dialogue, Thy tears flowed because she partly approached the truth, while the audience focused on discussing the detective that Thy hired: "Real virtual movie. The police can't investigate. Just hire a detective. why is it?"
* Squid Game reached 111 million viewers, the most popular worldwide
On October 13, according to The Guardian, Netflix announced the viewership count of Squid Game reached 111 million, making the Korean series the most popular show of all time on this platform.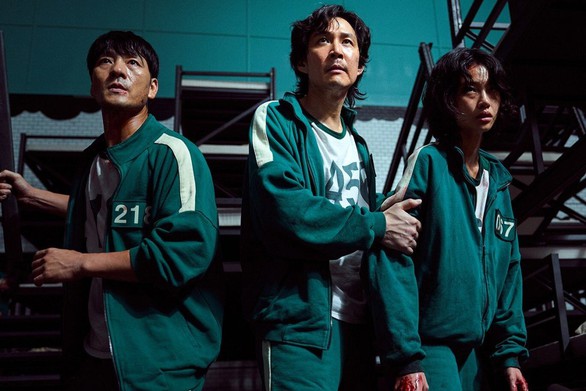 Kim Min Young – vice president of content at Netflix – commented on this success: "When Netflix started investing in Korea in 2015, our goal was to introduce world-class Korean content. world for fans not only in Asia, but around the world. Squid Game made our dreams come true."
* Cai Luong Theater Festival rescheduled to 2022
The Department of Performing Arts (Ministry of Culture, Sports and Tourism) on October 13 announced the postponement of the National Cai Luong Theater Festival in Ho Chi Minh City to November 2022.
The reason is to strictly comply with the Prime Minister's directive in disease prevention and at the same time create the best preparation conditions to prevent the spread of the virus. art quality guarantee for participating units.
.