Before the Britney Spears incident, many international and Vietnamese artists openly supported the female singer
* Artist defends Britney Spears
Britney Spears has just attended a hearing remotely to talk about the emotional pain of being controlled by her biological father, dominating her life for the past 13 years on June 23.
A series of international artists and many Vietnamese artists watched the incident, and at the same time voiced their support for Britney Spears, putting the hashtag #FreeBritney on top of Twitter worldwide.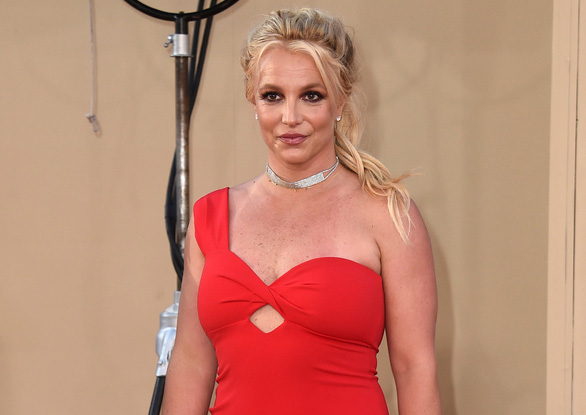 Britney Spears' latest shares in court make the #FreeBritney movement even stronger – Photo: Twitter
Singer Justin Timberlake – ex-boyfriend of Britney Spears – wrote: "After all, we should all support Britney Spears at this moment. For her, the past, good or bad, long or short, is not okay. Impossible. for any woman to have such restrictions on her human rights".
Actress Rose McGowan frankly said: "Britney Spears has every right to be angry. How would you feel if your life was stolen, divided and ridiculed. I wish she had a normal life like yours. Stop controlling women."
In Vietnam, the above hearing also attracted the attention of people working in the entertainment industry. Producer Aiden Nguyen wants to "break his heart" when reading the information of "childhood idols".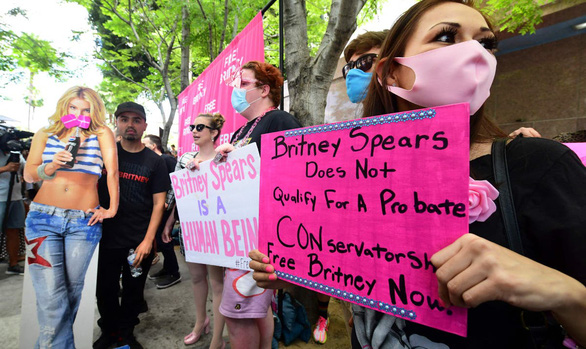 Currently, the hashtag #FreeBritney is ranked first in the top Twitter trends worldwide with more than 700,000 participants, and this number is still increasing – Photo: Reuters
Young singers like Cara, Phung Khanh Linh also posted status lines showing their support for the once illustrious "pop princess". Hari Won shared, "Don't force her to act, don't force her to make money, don't keep her money. Let her be free."
Stylist Kelbin Lei expressed: "Since watching Framing Britney Spears saw how guilty she was, now that she was told it was even more horrible.
This is a world superstar who has been treated and exploited by his father and an entire organization as no longer human for 13 years. The most terrible thing is reading the passages 'I can't have children because they put the IUD on me and won't take it out, they force me to work, take medicine. They locked me at home'… May she be freed soon."
* Bolero singer Jang Mi released MV in collaboration with Korean rapper rapper
Recently, Jang Mi collaborated with rapper Jeong Min Hyuk to bring MV Ours, released on the YouTube channel of a Korean entertainment company. What surprised many viewers more was that Jang Mi – who was loved by the audience through his passionate lyrical bolero songs – sang mainly in Korean in this production.
Ours produced with a tropical house dance mix, bringing positive energy to listeners, suitable for the bustling atmosphere of summer.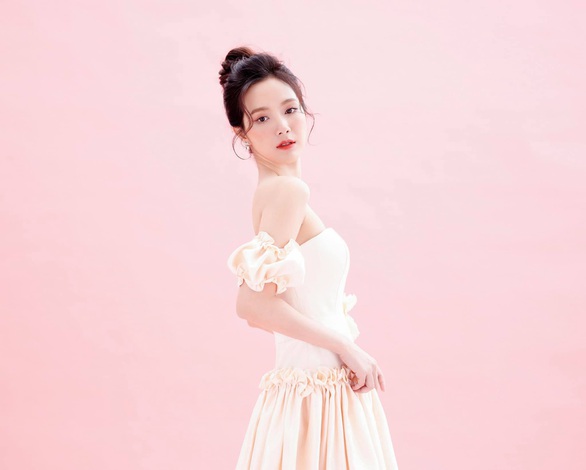 Jang Mi was born in 1996 in Ca Mau, she is remembered by many people with her sweet, gentle appearance and clear, gentle bolero voice – Photo: Facebook Jang Mi
Although Jang Mi's thin, light voice has not really impressed in an overall vibrant dance song, in general, singer Ca Mau's performance has received a lot of praise from the audience thanks to her thoughtfulness and dedication. Dare to step out of your comfort zone.
During the making of the MV, Jang Mi and Jeong Min Hyuk could not work directly because of the stressful epidemic situation. The singer born in 1996 shared that this was the first time collaborating with a Korean rapper, so she was very excited.
MV 'We' by Jang Mi and Jeong Min Hyuk – Source: HR Entertainment
About Jeong Min Hyuk, Ours It is also the product that marks the return of the rapper after a period of absence since the release of the song Holeday, combined with female singer Wheein of the group Mamamoo.
* Thu Minh, Tung Duong participate in an online concert to support the COVID-19 Vaccine Fund
The online concert to support the COVID-19 Vaccine Fund will have the participation of many famous artists such as Thu Minh, Tung Duong, Pham Thu Ha, Ta Minh Tam, Oplus… The program will be televised live. at 20:00 on June 27 on channel VTV1.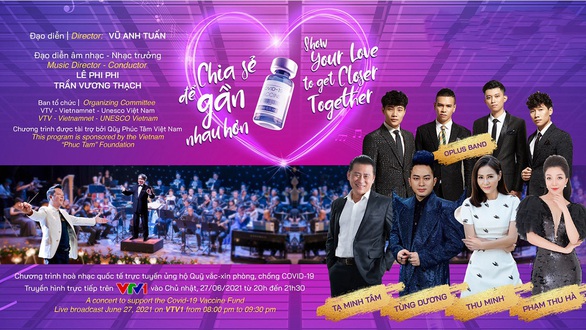 Artists participating in the concert
The music night was conducted by conductor Le Phi Phi from Europe and artist Tran Vuong Thach. Participating is the Ho Chi Minh City Ballet Symphony and Ballet Theater, promising to bring immortal melodies with famous artists.
Through the program, the organizers want to convey the message of sharing and contributing for a healthy Vietnam, winning the pandemic through the universal vaccine program.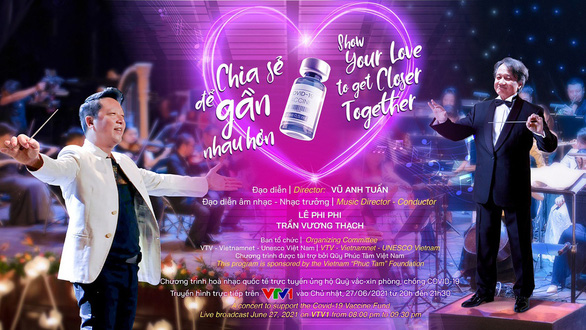 The director of all major shows is undertaken by Vu Anh Tuan
"The pandemic keeps people apart. Let's share so that people can be closer together, so that children can go to school again, for the elderly to gather with their children and grandchildren, for businesses and factories to be opened. The door is open again, so that everyone can live in a safe, healthy and prosperous Vietnamese big house," the organizers shared.
Accordingly, viewers watching the program can contribute to the COVID-19 Vaccine Fund in 3 ways such as transferring money through bank accounts, texting or via the fund's website (https://www.quyvacxincovid19. gov.vn).
.