Hyunjin (Stray Kids group, left) and Kihyun (Monsta X) apologize after being accused of bullying at school – Photo: KOREA TIMES
That was a complaint aimed at Chuu, a member of the group LOONA. Up to 3 people reported Chuu, the first to apologize for lying. The singer's agency also said it would sue these people for slander. The incident is not over
Shaking the Korean entertainment industry
Not only Chuu, a series of Kpop idols were accused of bullying at school even though the evidence was not available or very vague. They are: actors Cho Byung Kyu, Kim Dong Hee, and Park Hye Soo; Singers HyunA, Soojin and Soyeon ((G) I-DLE), Chuu (LOONA), Kim Sohye (former IOI member), Hyunjin (Stray Kids), Sunwoo (The Boyz), Mingyu (Seventeen), Kihyun ( Monsta X), Aisha (Everglow), Yunhyeong (iKON) …
The list of artists accused is too long, causing Korean public opinion and media to boil. Follow Korea Times, This school bullying scandal really "rocked the Korean entertainment world". Each prosecution has created a lot of heated controversy around the details in the denunciation post and the identity of the accuser and the accused.
While Chuu, HyunA, Kim Dong Hee, Soojin, Mingyu … denied the accusation, threatened to sue, investigating to the end, Kihyun and Hyunjin apologized for their "immature", "damaging behavior. harm ".
Kihyun wrote to Monsta X's fan community: "During middle school, I did not devote myself to studying and doing inappropriate things for a student. I feel guilty and do not justify anything. fault for disappointing you. I will ask deeply ". In this case, apology equates to confessing, facing the risk of a boycott. They were asked to leave the group, which could ruin their careers.
Expectations about Kpop idol personality
For a long time, the term "golden personality" is commonly used in Kpop as an important criterion to evaluate idol artists. There are people promoted with the term "golden personality", as evidenced by a number of videos, pictures and narratives about how beautiful they behave. For the remaining hundreds of artists, the "personality" factor becomes great expectation with very strict requirements on behavior and lifestyle in exchange for the love of the audience.
Therefore, when an artist is suspected of bullying in school, was once a violent person, their name is in danger of getting dirty in the public eye. In Kpop, rumors and accusations of this type are much more frightening because they have the power to destroy a person, a career.
Sheet Korea Herald comment: "Experts believe that revelations through these social media are a form of" public punishment ", as the legal penalty for school violence is relatively weak. out the seriousness of school violence ".
Kwak Geum Ju, a professor of psychology at Seoul National University, said: "The recent accusations against celebrities because of the trauma of the victim continue to reach adulthood. They want to heal. grief, past pain and apology request ".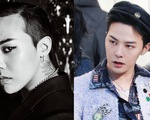 G-Dragon: The hard-to-replace king of Kpop
.