On January 14, news from the Steering Committee for Epidemic Prevention and Control Covid-19 Thanh Hoa province said that from 16:00 on January 13 to 16:00 on January 14, the province recorded 290 new cases of Covid-19.
Thanh Hoa city has performed F0 treatment at home
Of these, there are 97 cases in the community, 193 patients recorded in quarantine areas as prescribed.
Notably, through the SARS-CoV-2 antigen screening test at Dien Bien 2 Primary School, Dien Bien Ward (Thanh Hoa City), 32 teachers and students were positive for SARS-CoV-2.
Accordingly, from 8:00 a.m. to 2:00 p.m. on January 14, through testing, the functional forces recorded 32 teachers and students infected with Covid-19.
As soon as the above results are available, Thanh Hoa City's Steering Committee for Covid-19 Prevention and Control has issued an urgent notice directing, from January 14, all F0 cases are primary school students in the city. isolation and treatment at home if eligible according to the plan of isolation and treatment at home of asymptomatic people infected with SARS-CoV-2 issued by Thanh Hoa City People's Committee on January 12.
It is known that Thanh Hoa city's functional forces are currently organizing tracing, screening tests to screen for nearly 1,300 students of the school.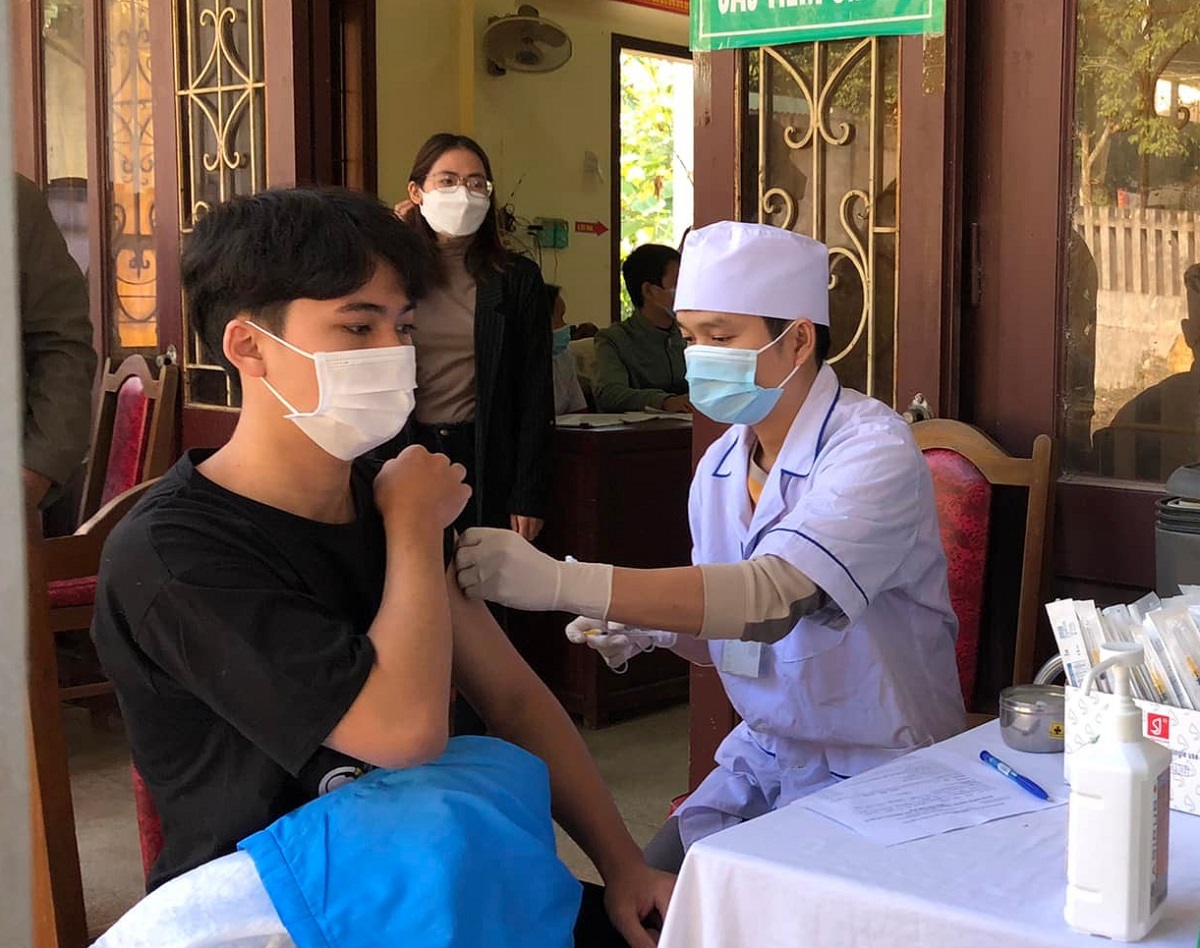 Students in Thanh Hoa perform vaccinations
According to Thanh Hoa Provincial Steering Committee for Covid-19 Prevention and Control, from April 27, 2021 up to now, Thanh Hoa has recorded 11,995 cumulative Covid-19 patients; 8,819 cured people were discharged from the hospital; 18 patients died.
To date, Thanh Hoa province has received 4,993,360 doses of Covid-19 vaccine. The coverage rate of nose 1 for people aged 18 and over reached 99.41%; the rate of people aged 18 years and over with full injections reached 96.52%; children from 12 to under 18 years of age get the first injection at the rate of 99.2%; children 12 to under 18 years old received full injections, reaching the rate of 64.5%; 77,712 people got the booster shot and 19,509 people got the booster shot.