From left to right: Do My Linh, Amee, Seungri, Huong Giang – Photo: Facebook
* Big Bang's Seungri was sentenced to 18 months in prison
On May 26, the Supreme Court of Korea announced the rejection of Seungri's 2nd appeal. Accordingly, the former Big Bang member will receive an 18-month prison sentence.
Initially, Seungri was prosecuted for 9 crimes including buying sex, brokering prostitution, gambling, embezzlement, violating the law on sex crimes by spreading hidden filming content, destroying evidence and instigating exceptional violence…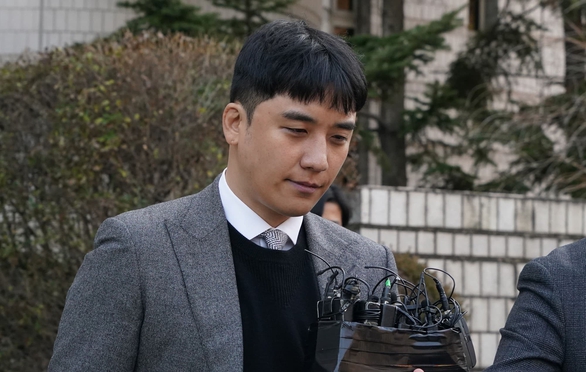 With the decision of the trial panel, Seungri will be transferred from the military prison to the general prison to serve the remaining sentence. Before that, Seungri was detained from August 2021 – Photo: Insight
In the trial in January 2021, the former Big Bang member received a 3-year prison sentence with a fine of 1.15 billion won (VND 21.6 billion). He then filed an appeal and was reduced to 18 months in prison.
However, after the appellate verdict, he only admitted 7 counts, denied prostitution, illegal gambling and continued to appeal. But the appeal was denied.
* Hoang Duyen will cooperate with Calum Scott
Hoang Duyen has just announced that the international artist she will combine in the upcoming product is Calum Scott – the owner of the billion-view hit. You are the reason.
Calum Scott was born in 1988 and is an English singer-songwriter. When joining Britain's got talent 2015, Calum Scott became globally famous with the song Dancing on my own. Judge Simon Cowell gave a golden button to Calum Scott to get straight into the semi-finals.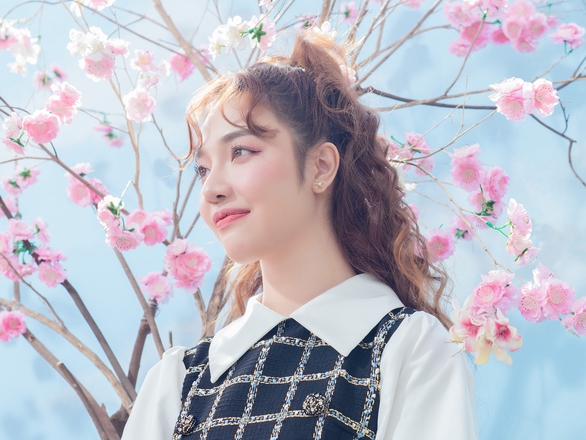 On the side of Hoang Duyen, the singer born in 1999 confided that this is a "heavenly" musical experience that she is looking forward to introducing to the music-loving audience – Photo: Character provided
In 2017, Calum Scott released the MV You are the reason and to date has been streamed more than 1 billion times, selling more than 5 million copies, the MV alone has reached more than 852 million views.
Currently, specific information about the cooperation between Hoang Duyen and Calum Scott has not been revealed by the owner other than the release time is next June.
* Huong Giang appeared on the red carpet of the Cannes Film Festival
The image of Huong Giang appeared on the red carpet of the Cannes Film Festival during the film premiere Stars at noon attract the attention of the netizens in the country. She chose to wear a design inspired by Linh San's image of Princess Diana.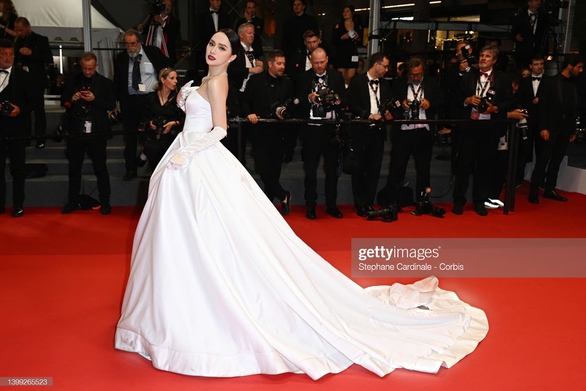 Miss international transgender 2018 said she attended as a guest of a business partner, not an international artist – Photo: Getty Images
Before appearing on the Cannes red carpet, Huong Giang worried: "Reporters don't know who I am, will they take a picture of me or not, after taking a photo, I don't know where to get the picture when my photographer can't. inside the red carpet".
"All images of the appearance depend on… luck. But fortunately, Getty Images has graciously uploaded 3 photos of Giang on the red carpet. This will be an interesting experience for me and my team, although quite a bit of a stretch. hard work," she shared.
* Amee, Hua Kim Tuyen touched the hearts of teenagers with a song for teenagers
Hua Kim Tuyen has just released a music product Twenty-two belonging to the album Colors that the musician will debut on June 31.
With the lyrics are the instructions from your mother when you turn 22 years old, the gate of adulthood is wide open, you need to prepare the strength from within to be ready to cope with all the storms in society. That is an important milestone when just graduating from university, leaving their family, many young people have to start being independent in both material and spiritual life.
Behind the scenes filming MV 'Twenty-two' – Source: Hua Kim Tuyen
This is also a gift from musician Hua Kim Tuyen to Amee when the singer turned 22 years old. Through the song, Amee changed her friends of Generation Z to express her thoughts, feelings and meaningful messages about love and self-respect when facing difficulties ahead.
The MV is simple but touching when Amee's mother suddenly appeared while her daughter was recording on stage, making her burst with happiness and then burst into tears in her mother's arms. That image is a message that Hua Kim Tuyen wants to send through this project: even if she turns 22 and is forced to grow up and be born alone, every young person should not forget, family is always there. , the arms of loved ones are still open waiting for us to return.
* Do My Linh went to the beauty contest thanks to her mother's wish
In episode 21 of the show Brilliant momentMiss Do My Linh shared the reason for participating in Miss Vietnam 2016. She said: "I went to the beauty pageant just because my mother wanted her daughter to compete in a beauty contest.
At that time, I did not emphasize competition or competition at all. I just thought of simply going to the contest to experience and have memories of my youth. But suddenly being crowned the highest Miss Vietnam 2016 is also the most memorable moment of my life.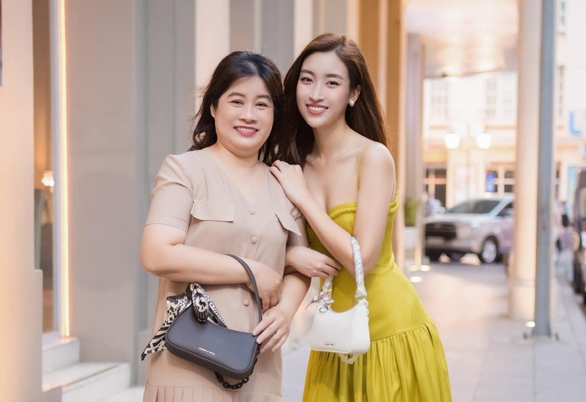 Miss Do My Linh took a photo with her mother – Photo: Facebook My Linh Do
After the coronation night, the name Do My Linh appeared all over the newspapers. This made Miss Vietnam 2016 feel overwhelmed, but she has gradually adapted.
In addition, Do My Linh also revealed that she is a shy person who does not often participate in community activities. But thanks to the competition, she was able to travel to many places, experience and learn many things. These things help her feel more confident and want to contribute more to society.
* Min, Duc Phuc, Erik will sing the latest hits in Ha Long
V-pop singers who are loved by young audiences such as Min, Duc Phuc, Erik… will sing familiar hits and latest hits at the event. VR By Night – Outdoor music festival in Ha Long city on the evening of June 24. Talented young MC Phi Linh will lead this program.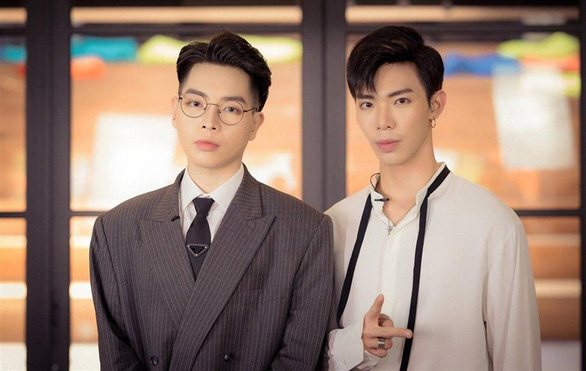 Duc Phuc and Erik are the two most prominent young singers today – Photo: Organizing Committee
Min will sing the new songs released in the album 50/50 loved by young people. Erik will bring the most loved hits and the latest series like Run home and cry with me nice The most painful is silence.
As for Duc Phuc, the audience looks forward to hearing him sing a new hit The first day. In addition, Ricky Star – Lang LD will "change places" for the audience with the impressive rap songs of this close pair of brothers.
.