Facebook account photo of Pham Thanh Truyen taken at Phu Tho yard and recently posted – Photo: FBNV
Information about Phu Tho stadium is still flooded with rubbish after the live show Tri sound on April 25, My Tam received a lot of attention and controversy from singer fans.
Mr. Chau Vinh Liem – head of the service department of the Phu Tho Sports Training and Competition Center – said that there is trash on the stadium from the live show. Tri sound Singer My Tam's on April 25 was cleaned up.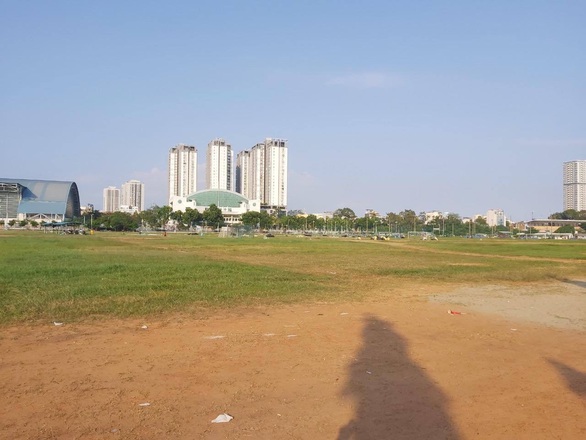 The surface area of ​​the Phu Tho Stadium has been cleaned – Photo: FBNV
Mr. Liem said that after the live show ended, the stadium cleaned up trash, but it was missing in the area below the stage. Only until disassembly was discovered and the pictures of Phu Tho yard flooded with trash were taken while the trash was waiting for disposal.
On May 2, the stadium quickly cleared all the above garbage.
Facebook account KTS Pham Thanh Truyen also updated the latest pictures of the yard Phu-Tho.
"Thank the organizers for quickly and promptly returning the green space to Phu Tho racecourse "- this person wrote.
.