Doctor – Doctor Nguyen Dinh Phuc, Director of Vietnam – Cuba Friendship Hospital (Hanoi) said that the hospital is coordinating with Operation Smile Organization to implement the program. smile surgeryscreening for more than 200 patients with cleft lip and palate.
Of these, nearly 120 are eligible for surgery. Most of the children infected with the disease come from mountainous, remote and remote areas, are children of ethnic minorities with difficult circumstances. Notably, in addition to 104 patients who are under 15 years old, the program also accepts some elderly cleft lip and palate patients.
A child gets free cleft lip surgery
Typically, a 38-year-old male patient with TTT in Me Linh district (Hanoi) was diagnosed with congenital cleft lip and palate but only had lip augmentation surgery at a very young age. Cleft palate has caused many difficulties in daily life, affecting health, making patients feel inferior, afraid to communicate… A few days ago, the patient was screened and operated. Free and hundreds of other cases.
"Criteria for selecting patients for lip surgery is that children with cleft lip must be at least 6 months old, weigh from 8 kg or more, and children with cleft palate must be at least 18 months old, weigh 10-12 years. kg or more. However, during the screening process, Smile surgery program still accepts free examination and surgery for elderly patients. This is the program's humanitarian policy. receiving surgery for families with grandchildren, fathers and grandfathers all have cleft palate. Long ago, the hospital also operated on a patient over 50 years old but was examined and smiled for the first time "- doctor Doctor Phuc shared.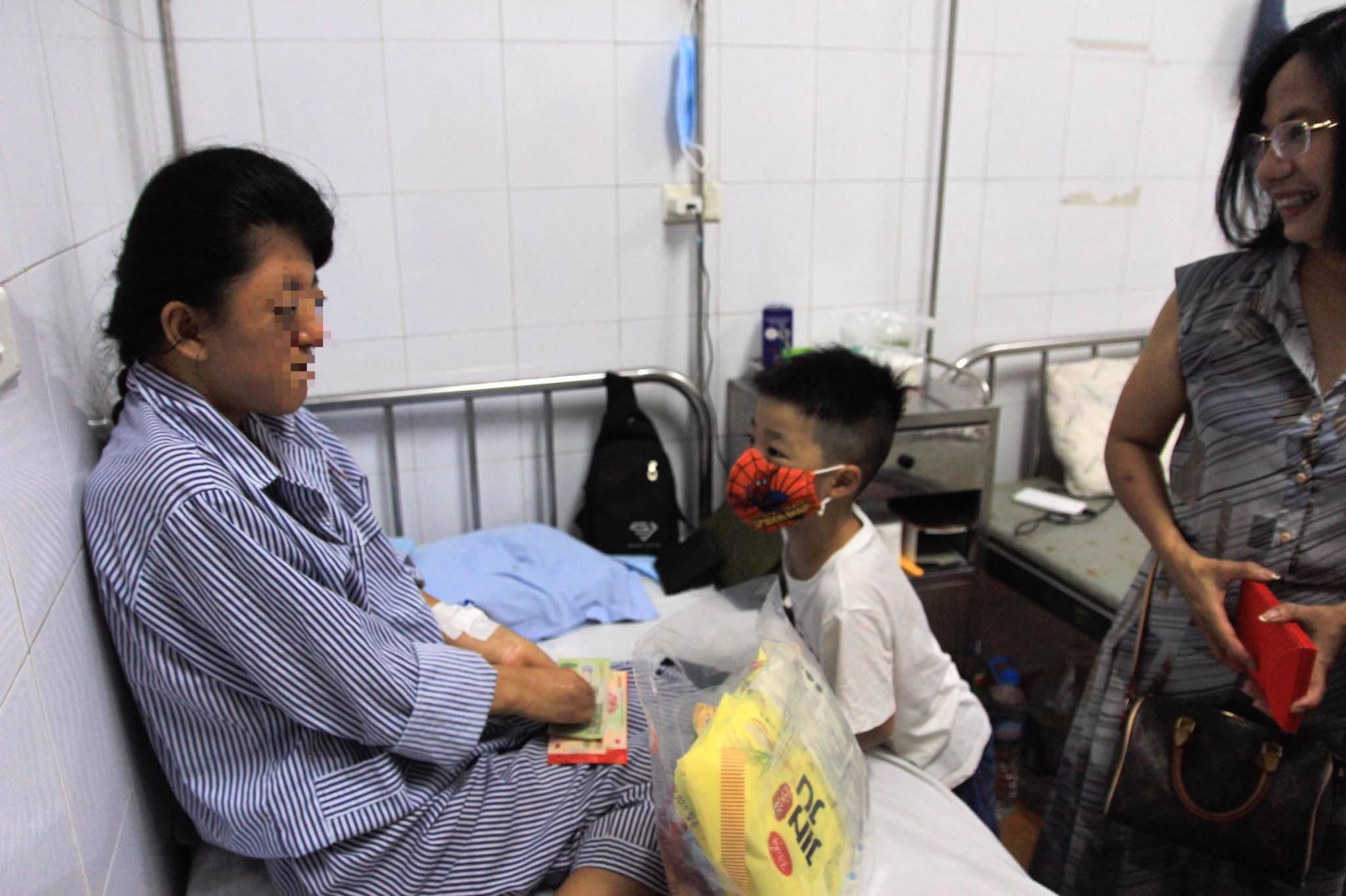 Many elderly patients also received humane surgery during this time
According to Doctor Phuc, the smile surgery from now until the end of June is the first major surgery program after 2 years of the Covid-19 epidemic. The program has the participation of more than 70 doctors, hospital staff and volunteers of Operation Smile. In addition, the Vietnam – Cuba Friendship Hospital also partially supports the cost of cleft lip and palate patients who have to be treated with high technology and high cost.
The program works with the goal of caring, protecting and rehabilitating children suffering from this birth defect from conception to adulthood, helping them to be born and grow up completely healthy like other children. , can go to school with friends without guilt or inferiority in facial aesthetics, chewing and pronunciation.
Previously, the hospital had successfully operated on tens of thousands of unfortunate children with birth defects in the maxillofacial region across the country, bringing smiles to them and their families, Dr. Phuc said.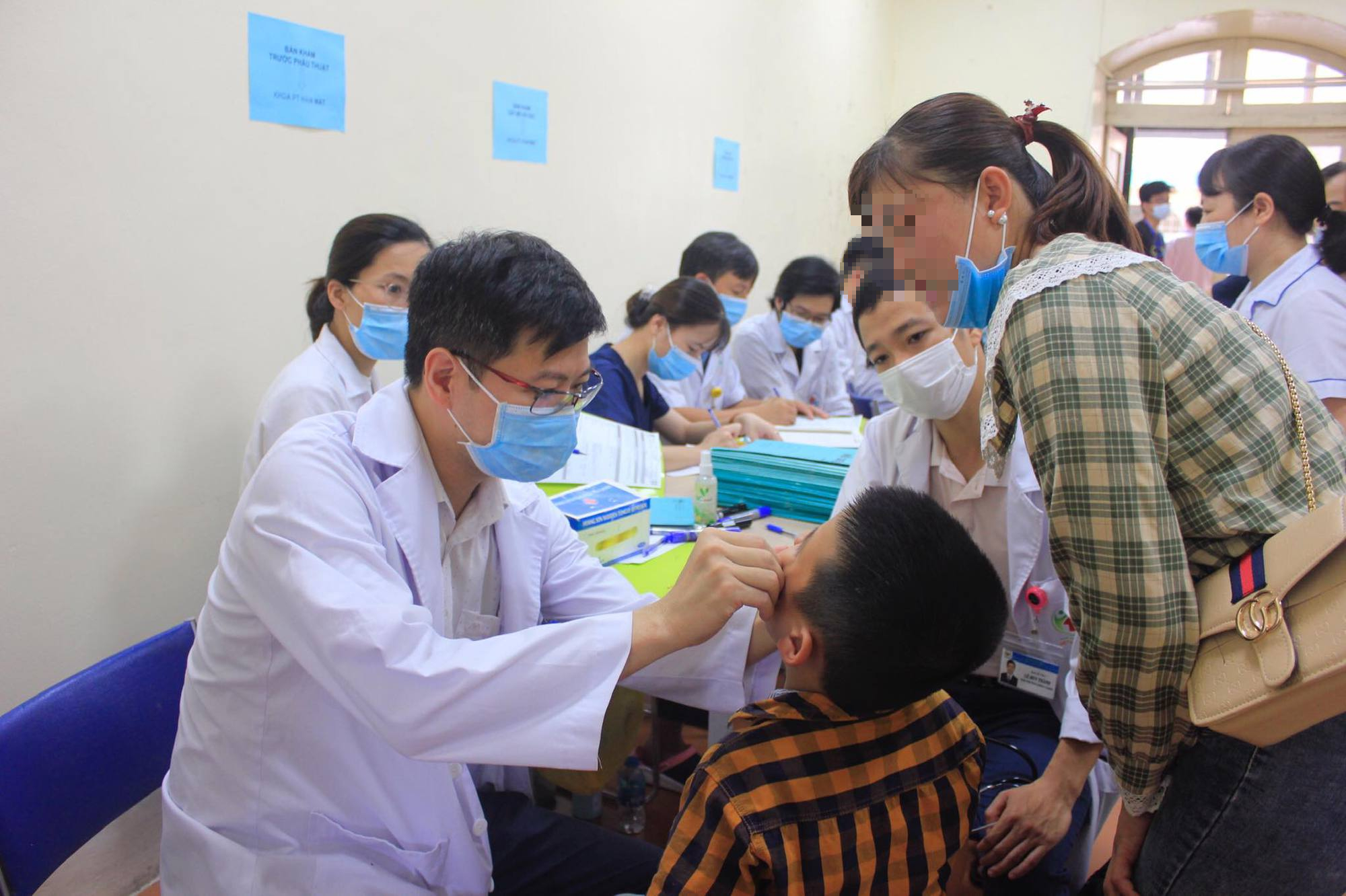 Doctors recommend that patients with cleft lip and palate need early surgery and long-term follow-up
Doctor Hoang Phong My, Head of Plastic Surgery – Maxillofacial Surgery (Vietnam – Cuba Friendship Hospital) said that if the child had cleft lip and palate before, only lip and palate plastic surgery could be performed. Now, after surgery, the patient will receive comprehensive care and treatment advice such as: bone grafting orthodontics, facial bone surgery, speech therapy, and speech correction after cleft palate surgery.
"The surgery and therapy performed at the right age will help children develop normally without guilt or inferiority in facial aesthetics, chewing and pronunciation. For elderly patients with cleft palate. If not treated early, surgery will become difficult and the risk of bleeding is higher.Even with speech therapy, if done aggressively after surgery, the effectiveness is only 50-60% because Pronunciation habits have been formed for a long time, "- recommended American doctor.
Cleft lip and palate (or cleft lip or cleft palate) is a birth defect. The rate of this malformation in the world is 1/1,000, while in Vietnam it is 1/500. There are many risk factors for this malformation such as: genetics, environment, drug use, chemical contamination, infection during pregnancy…